1/10 DODGE Challenger SRT Hellcat Fazer Mk2 FZ02L Brushed 4x4 On-Road Touring RTR, Plum Crazy Purple

1/10 DODGE Challenger SRT Hellcat Fazer Mk2 FZ02L Brushed 4x4 On-Road Touring RTR, Plum Crazy Purple
The American muscle car "Dodge Challenger SRT Hellcat" that everyone longs for is reproduced with a high quality body!
Ultra Scale Body
Designed With Fewer Parts
Front & Rear Gear Differentials
Full Ball Bearing Specs
Comes Fully Assembled
1/10 DODGE Challenger SRT Hellcat Fazer Mk2 FZ02L Brushed 4x4 On-Road Touring RTR, Plum Crazy Purple
RC Club points earned on this item shown at checkout.
ⓘ
Product Details
In The Box
(1) 1/10 Fazer Mk2 Dodge SRT Challenger 4WD Brushed RTR
(1) Syncro KT-231P+ Transmitter
(1) Hexagonal Wrench
(1) Spanner
(1) Setting Change Parts Set
Needed to Complete
(4) AA Batteries for Transmitter
(1) 7.2V - 7.4V Battery
(1) Battery Charger
Introduction
For the pure enjoyment of R/C car driving, the combination of a beautifully reproduced car body with the FAZER series chassis can't be beaten. Kyosho has taken its standard touring car chassis and given it a full model makeover that has evolved performance to a new level. A simplified design with fewer parts has improved maintenance efficiency and reduced weight while core strength and rigidity has been increased through new materials and ribbing and stiffeners on front and rear. In addition, the symmetrical chassis design synergizes excellent front-rear balance through the suspension with responsive control, irrespective of power source. Featuring front and rear gear differentials, oil shocks and full ball bearing specs, the high durability and impact resistance allows drivers to unleash the full potential of the chassis. Brake disc wheel hubs with two different offsets (0mm, +5mm) provide compatibility with 190mm and 200mm width body styles and allows the wheelbase to be adjusted to 260mm by replacing some parts (sold separately) for compatibility with other 1/10 scale body styles, in addition the body included. The Readyset package comes fully assembled and includes everything except charger and battery for the chassis, and batteries for the transmitter.
KYOSHO FAZER Mk2 DODGE Challenger SRT Hellcat PV Overview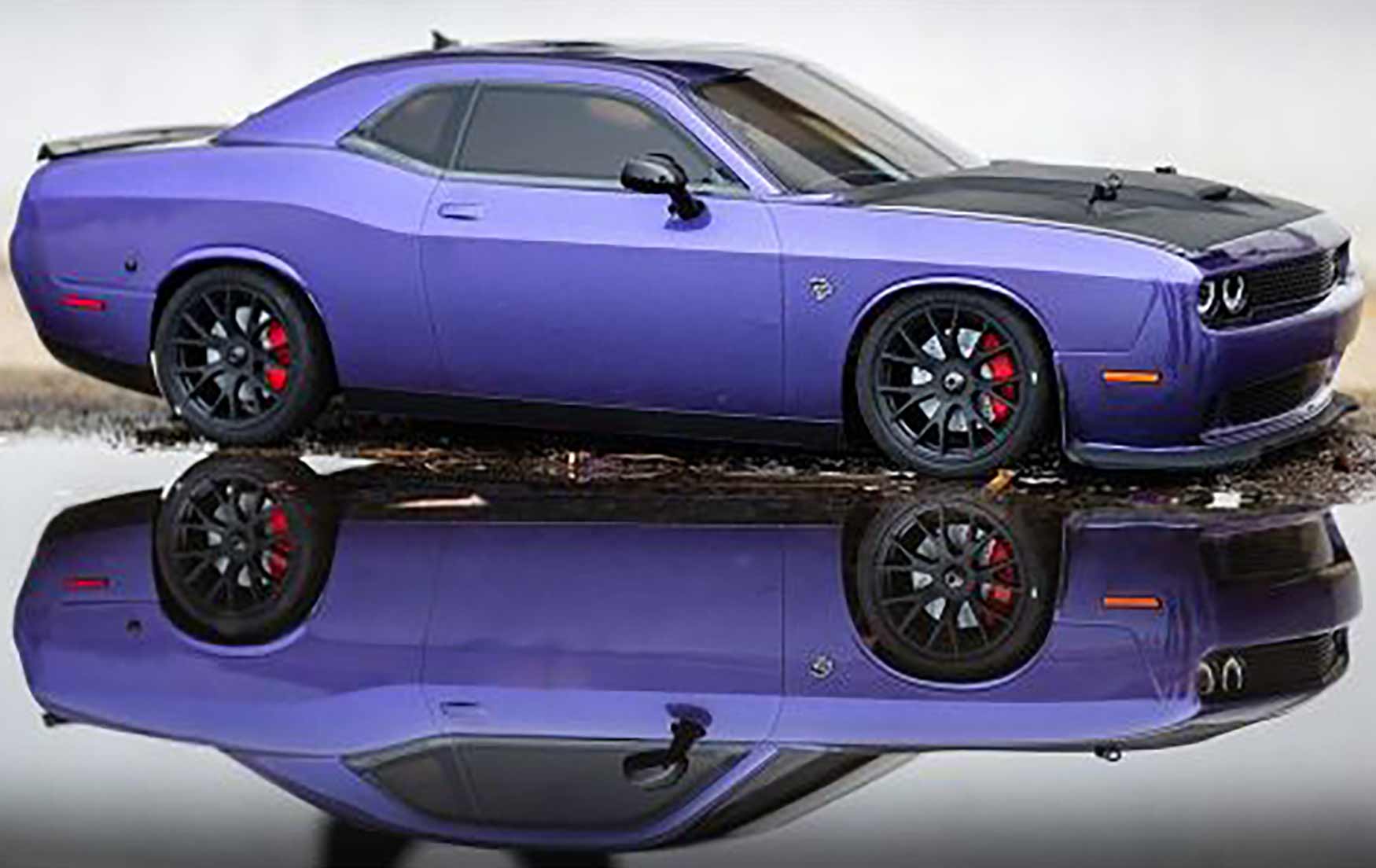 Ultra Scale Body
"Ultra Scale Body" replicates the fine details of the actual body of the car. Kyosho took a step further in scale realism.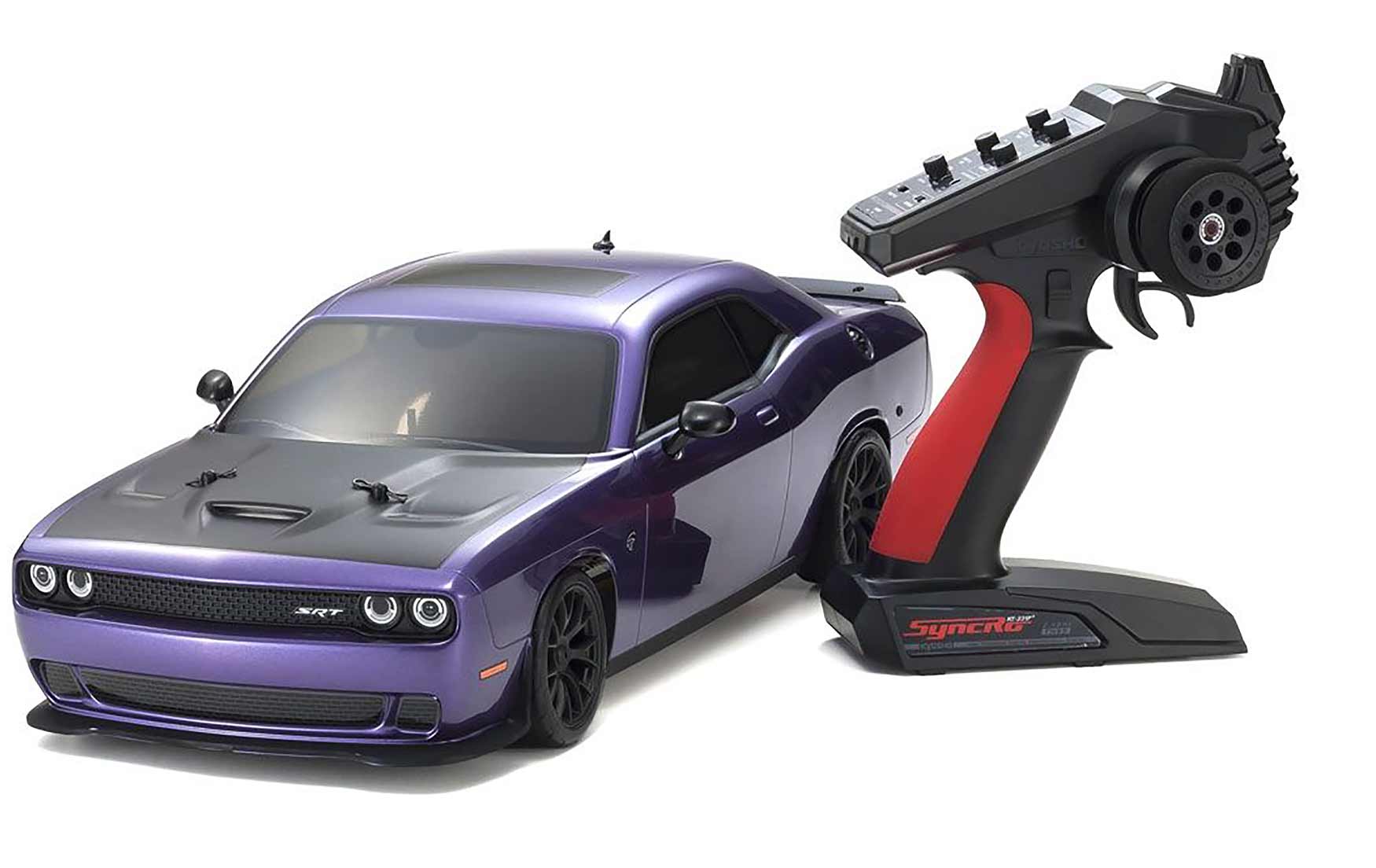 SRT Hellcat
Mounted on the FAZER Mk2 touring car chassis is the awesome polycarbonate American muscle car body form of the Dodge Challenger SRT Hellcat with its supercharged 6.2L V8 outputting a maximum of 717ps and 89.7kg/m.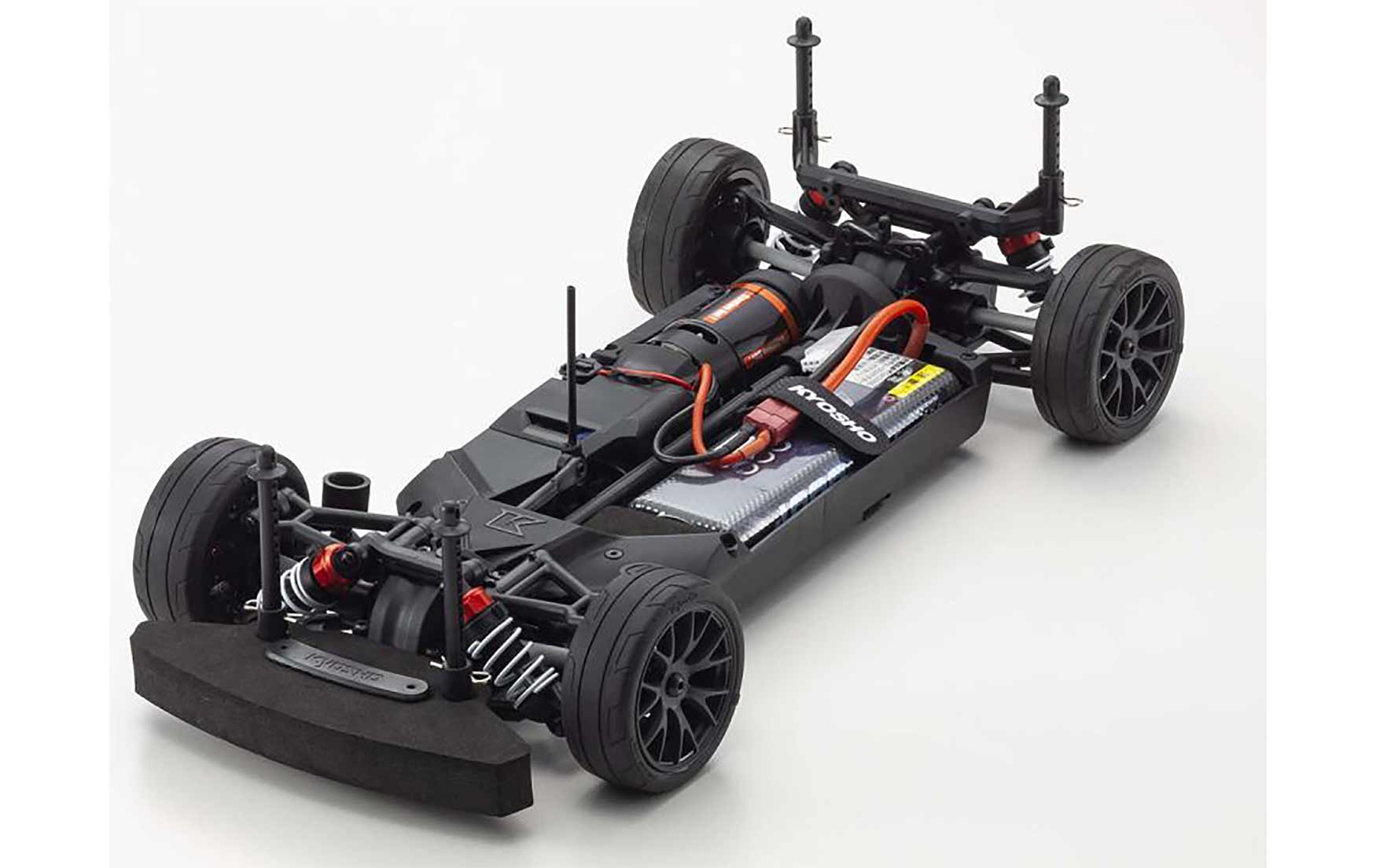 Chassis Features
Simple low center of gravity upper deckless chassis design features an electronic speed controller and receiver cover as well as a one-piece gearbox that optimizes main chassis torsional rigidity and strength while reducing weight with the introduction of lightweight impact-resistant nylon.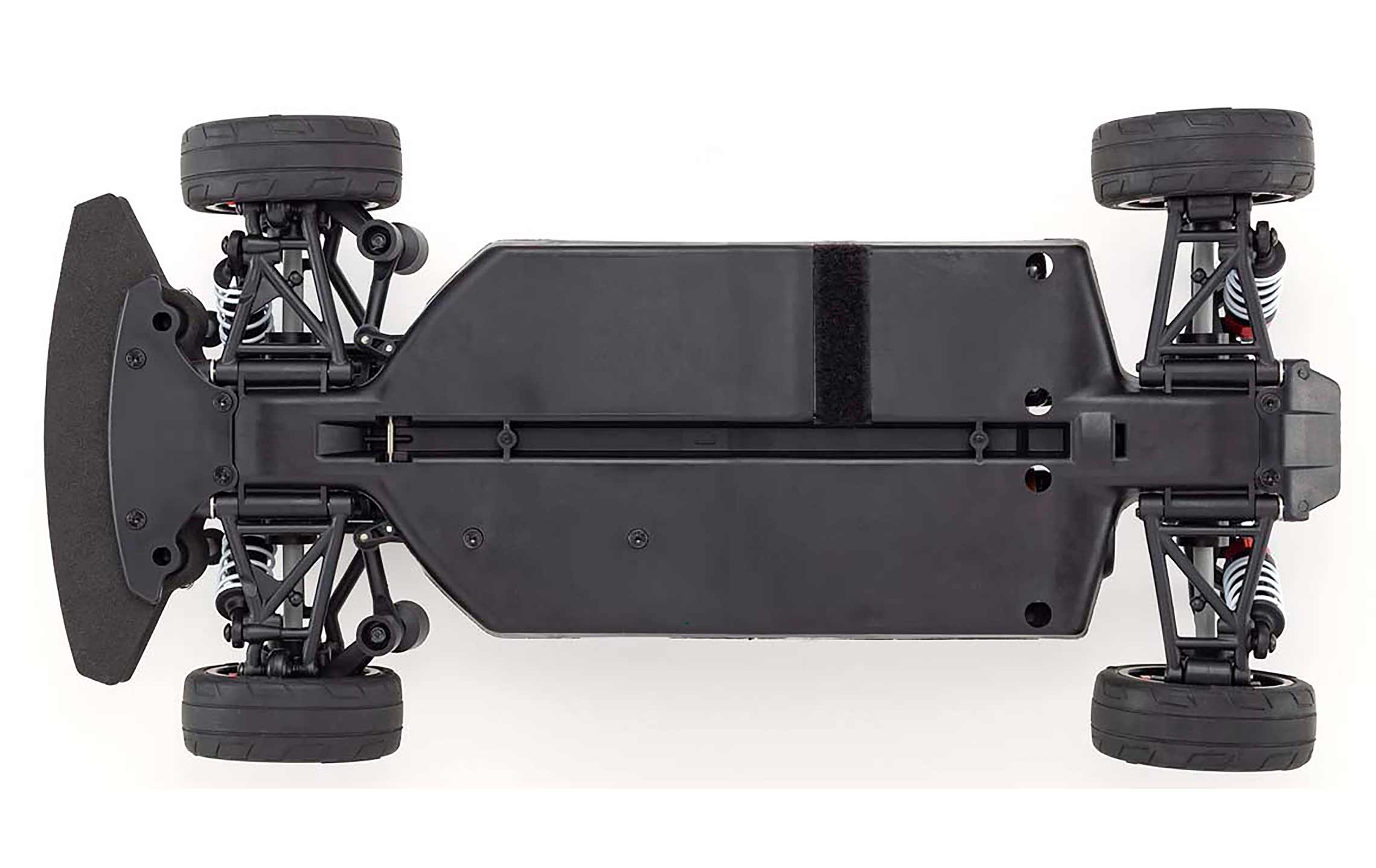 Easier Repairs
Features a reduced number and variety of screws and parts, and consolidation of frequently used screws into the same size. Most screws are flat head screws that can be removed with a 2.0mm hex wrench for easy disassembly.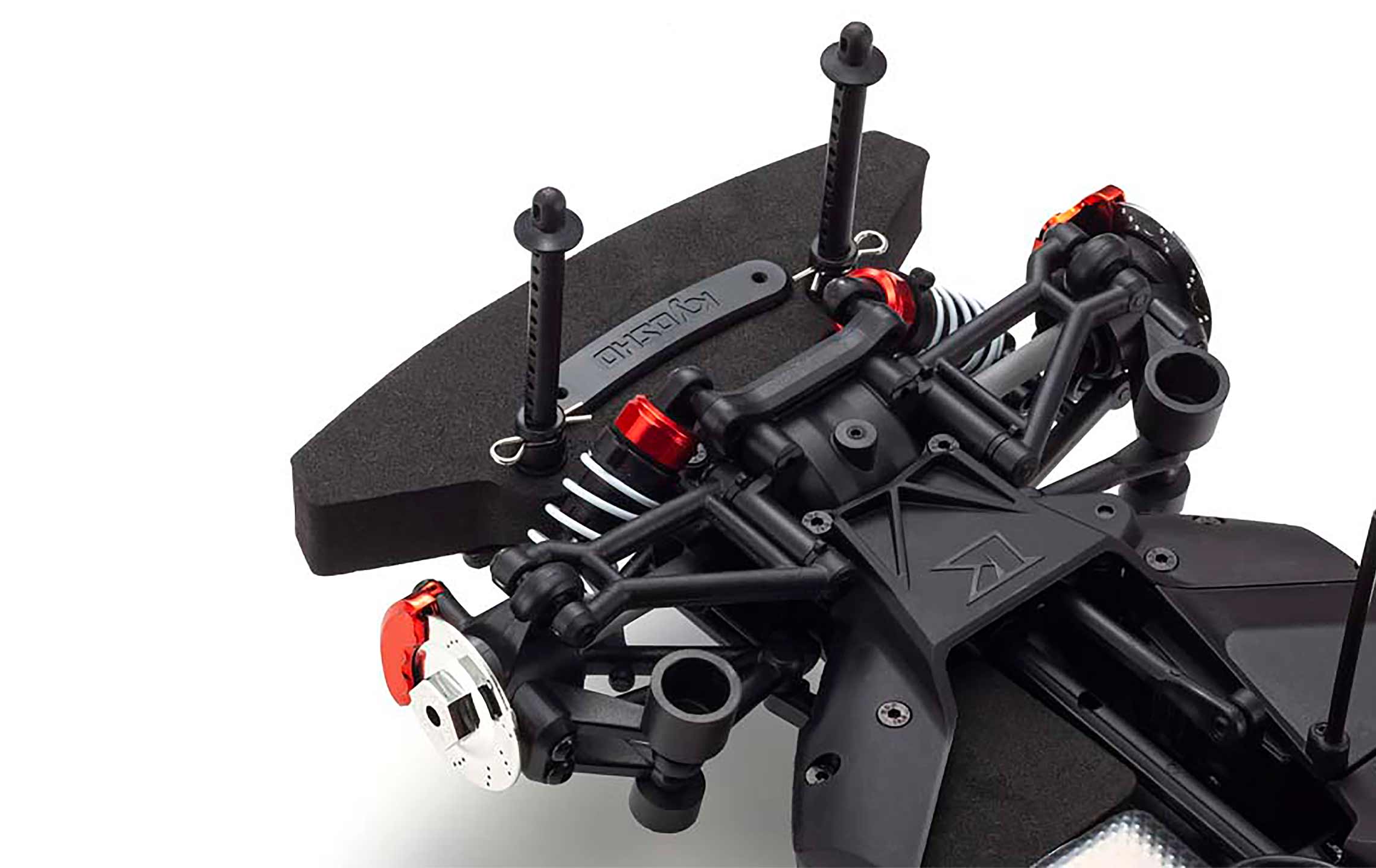 Steering Features
Handling factors such as bump steer and scrub radius are optimized on front suspension. Simple ball-connected steering knuckle promises reliable control movement. Interchangeable on both front and rear left-right hub carriers optimize spare parts utilization and improve maintenance efficiency.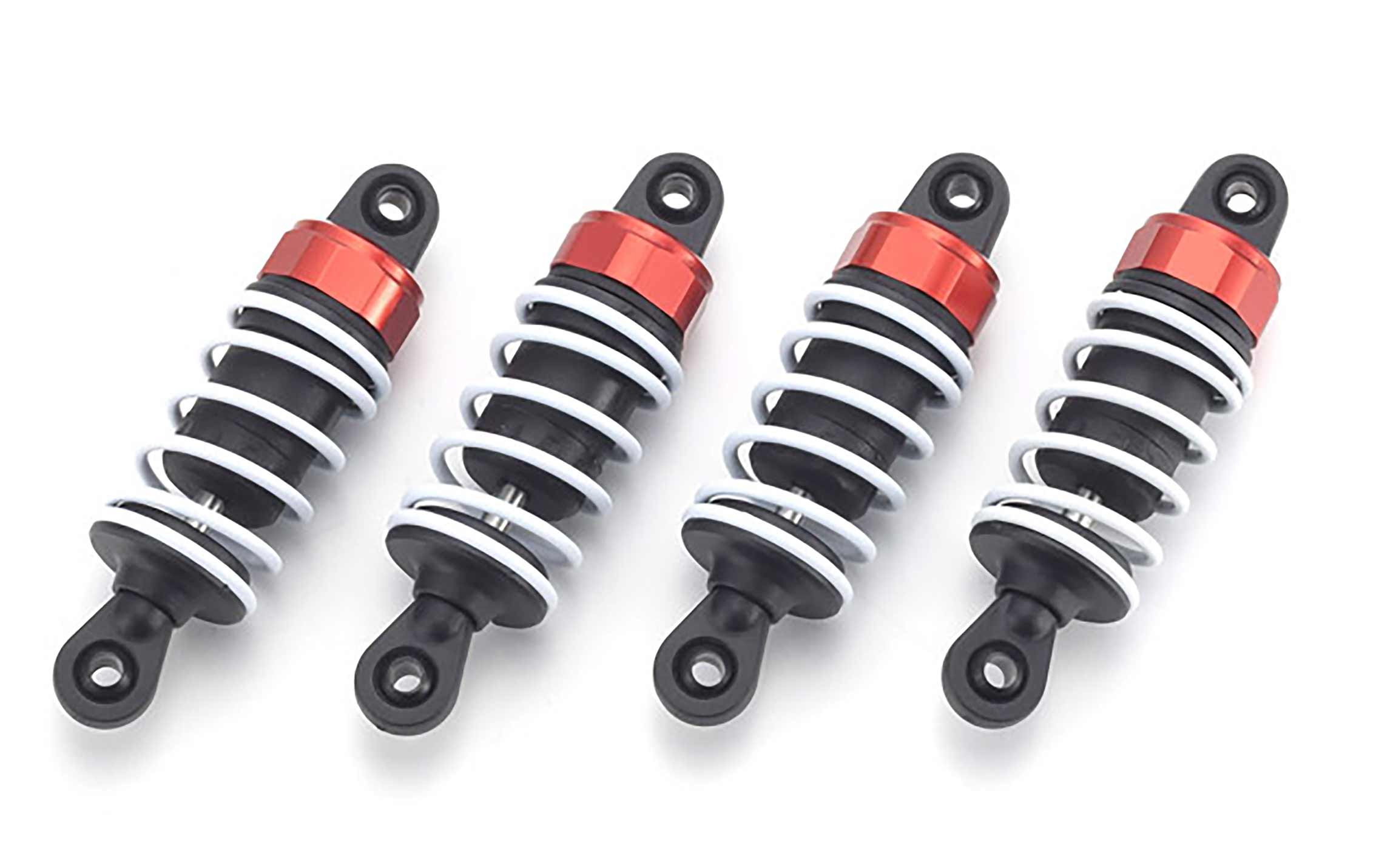 Oil Shocks
Oil shocks mark an evolutionary step up from previous models Oil shock is newly designed. Optimal front-rear geometry and balance simultaneously delivers both light handling and precise control.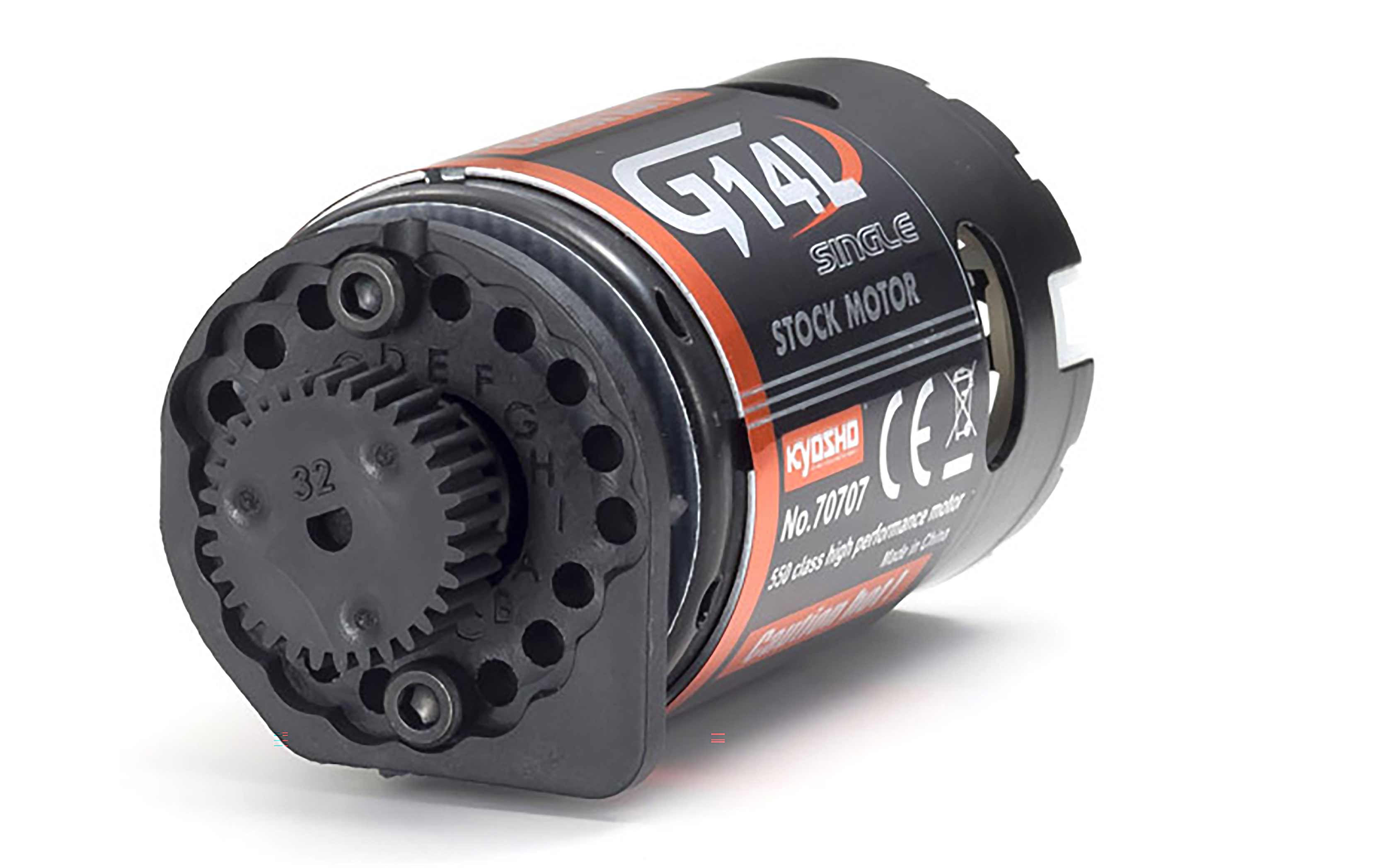 Faster Gearing
Standard spur and pinion gear setting is 68T and 32T, but 9 pinion gear settings can be used from 29T – 37T to produce a wide range of gear ratio settings. Also, motor is mounted directly according to the pinion gear modules.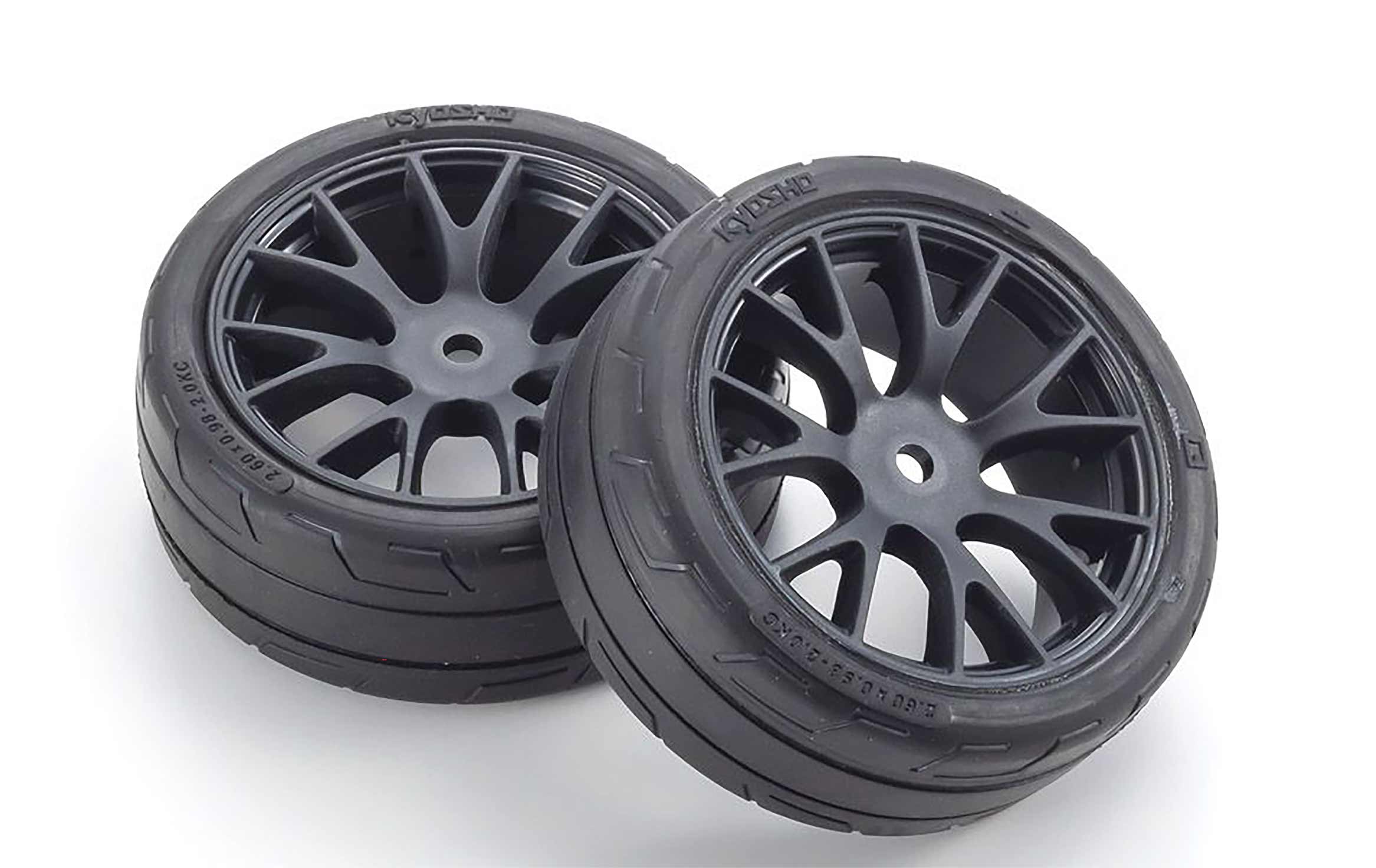 Wheels and Tires
Original low-profile semi-slick pattern tires produce superior performance.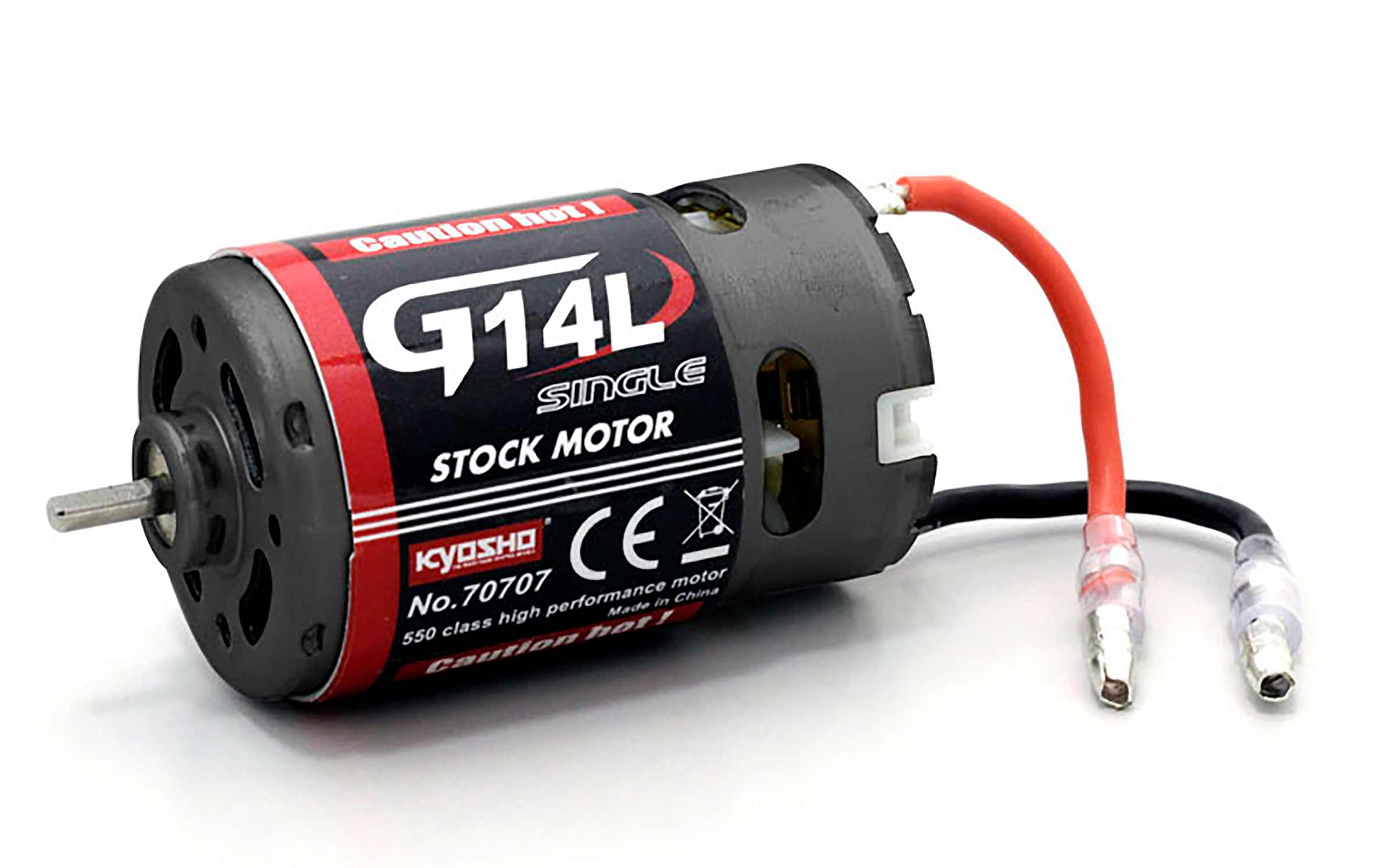 14T Brushed Motor
Comes with the new powerful 550 size 14T brushed motor(G14L). The long can with Steel ring around the motor case and internal cooling fan provides efficient torque and high speeds.
Product Specifications
| | |
| --- | --- |
| Drive Type | Forward/Brake/Reverse |
| Make | Dodge |
| Product Height | 5.66929" (144 mm) |
| Vehicle Size | Standard |
| Product Width | 7.48031" (190 mm) |
| Radio | Included |
| Ball Bearings | Full Ball Bearings |
| Chassis | Plastic Chassis |
| Completion Level | Ready-To-Run |
| Drivetrain | 4WD |
| Approximate Assembly Time | Fully Assembled |
| Body | Pre-Painted Polycarbonate |
| Scale | 1/10 |
| Battery | Sold Separately |
| Gear Ratio | 6.5:1 |
| Motor Size | G14L |
| Product Length | 19.1339" (486 mm) |
| Steering Type | 2WS |
| Suspension | Independent |
| Product Weight | Weight 1650g |
| Vehicle Type | On-Road |
| Motor Type | Brushed |
| Speed Control | Included |
| Wheelbase | 10.7874" (274 mm) |
| Charger | Sold Separately |
| Differential | Gear Diffs |
| Receiver | Included |
| Shock Type | Oil-Filled,Coil-Over |
| Power Type | Electric |
| Servos | Included |