Owen4vtap
5.0 star rating
Rc Mt Heaven
Review by Owen4vtap on 30 Jan 2020
review stating Rc Mt Heaven
So fun. I own alot of rcs , especially any make and model mt...and this ecx is by far the most fun I've had with a 2wd mt in years. It slides , drives so loose that you cant help but hold throttle wide open. Loved it so much I bought the 3 other trucks like this they made as well. Very durable. Highly recommend!!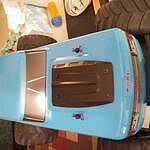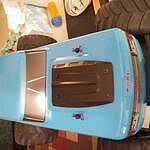 On 1/10 AMP CRUSH MT, 2WD RTR
Fun truck
Review by Anderson on 18 Jul 2019
review stating Fun truck
This is a really fun truck i have took it off of all kinds of jumps and have crash it a lot it holds up it's a strong truck love it
On 1/10 AMP CRUSH MT, 2WD RTR
Great Truck - Some Spare Parts not Available
Review by Digus on 26 Jan 2020
review stating Great Truck - Some Spare Parts not Available
Bought this for my son and we absolutely loved it - until we broke one of the front A-Arms. Absolutely zero availability on this replacement part, they are back ordered from the factory. This includes ALL 1:10 scale 2wd ECX trucks, as far as I have been told at the hobby shops.

Seeing as we were sold on this truck, primarily because of the parts availability, repairability and upgradability- we are NOT thrilled to be now looking at truck that's 100% underivable. Try explaining all this to a 5 year old.

I have bought a set of "replacement" A-arms on amazon that were the wrong size (way too small). We now have ordered a second set of aluminum A-arms from Amazon for $25, which I am praying will fit and work.
It's quite a large investment (over $300 with batteries, charger and metal gear-set - basically all of which required purchases), to be unusable and so far totally unfixable through all official channels. Certainly something to keep in mind.

Other than this, we love the truck and would have no other complaints with it. It's fast, fun and very durable right out of the box. Not being able to fix it without unknown aftermarket parts is unacceptable for a "hobby grade" RC, however. I sure hope they get it together and remedy this situation very soon.
On 1/10 AMP CRUSH MT, 2WD RTR
JUNK
Review by BILL on 6 Nov 2020
review stating JUNK
AFTER 15 DAYS OF BUYING THIS TRUCK THE PLASTIC GEARS IN THE TRANSMISSION STRIPPED OUT. HAD TO TO SPEND $40 TO HAVE A STEEL GEAR UPGRADE PUT IN. YOU WOULD THINK HORIZON WOULD JUST PUT THE STEEL GEARS IN TO BEGIN WITH. I WOULD GIVE A ZERO STAR RATING BUT THAT CHOICE WAS NOT AVAILABLE. DO YOURSELF A FAVOR, STAY AWAY FROM THIS TRUCK AND TELL ALL YOUR FRIENDS THE SAME.
On 1/10 AMP CRUSH MT, 2WD RTR