Discontinued
|
This Item is No Longer Available

1/10 1969 Chevy Camaro V100 AWD Brushed RTR, Black
Discontinued
|
This Item is No Longer Available

1/10 1969 Chevy Camaro V100 AWD Brushed RTR, Black
Product Details
In The Box
(1) 1/10 1969 Chevy Camaro V100 AWD Brushed RTR Vehicle
(1) Horizon 3-Ch 2.4Ghz Surface Transmitter
(1) 540 Brushed Motor (Installed)
(1) 45A 2-in-1 ESC/Rx (Installed)
(1) Manual
Needed to Complete
(1) 6 cell 7.2V NiMH or 2S LiPo Battery with EC3™ or IC3™ connector
(1) Compatible Battery Charger
(4) AA batteries for Transmitter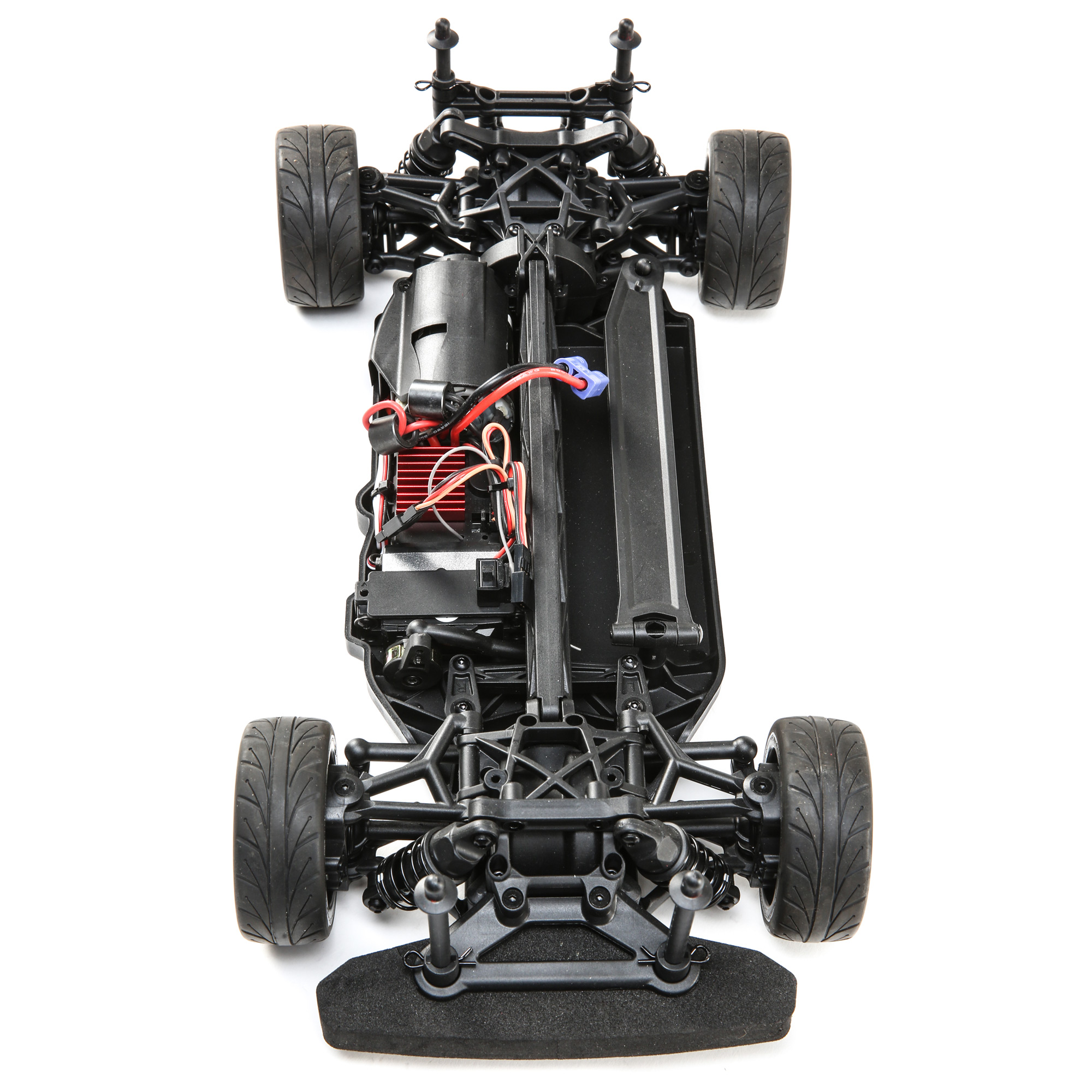 Features
Shaft-Driven AWD
Front Differential
Locked Rear Drive
Dynamite 15-Turn Brushed Motor
45A 2 in 1 Brushed ESC / Receiver
Waterproof Electronics
Performance Proven Chassis
Adjustable Battery Strap
V1 Performance Street Tires
Full Length Chassis Brace
Foam Front Bumper
Double Wish-bone Suspension
Motor Guard with Cooling Vents
CE28 Volk Licensed Wheels (LOS03033T1)
5 Spoke Chrome Wheels (LOS03033T2)
Officially Licenced 1969 Chevy Camaro Body
Overview
This striking reproduction of the '69 Chevrolet Camaro comes with a detailed body including a molded grill with bucket lights, fog lights, and rear lights as well as side view mirrors perfectly capturing the look and feel of this quintessential American muscle car. The Losi® '69 Camaro is a faithful recreation designed for discriminating auto enthusiasts as well as beginners looking to show off. The elegant aggression is present in every line and curve of the officially licensed body. Lurking beneath the muscle car exterior is the power and poise of a V100-S chassis. The V100-S chassis provides a balanced, neutral handling car with an emphasis on the locked rear differential. Its potent Dynamite® power system and shaft-driven AWD delivers excellent traction on paved surfaces and superb drift control when sliding across loose surfaces earning you serious street cred right out of the box. Roll down the street and watch the heads turn.
Video Overview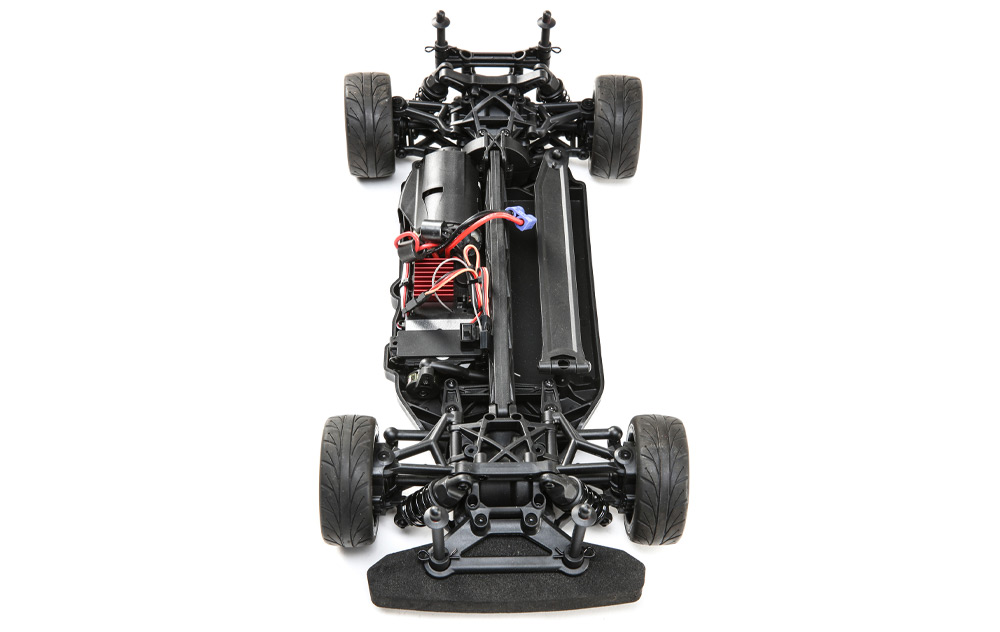 AWD Shaft Driven Drivetrain
The AWD drivetrain provides impressive traction and enhances performance.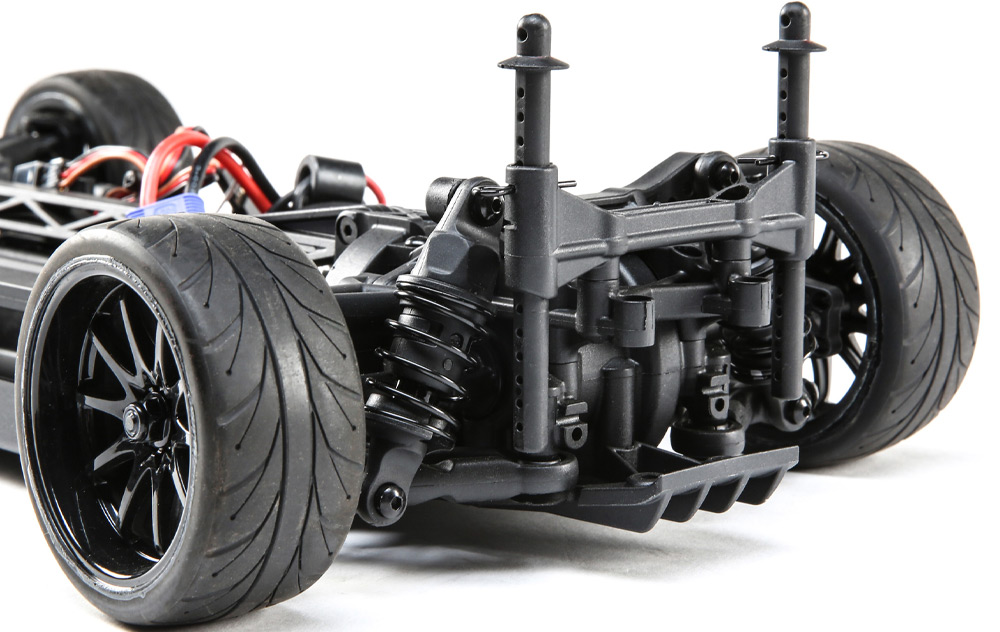 Locked Rear Drive
The all new locked differential in the rear end improves torque and drivability.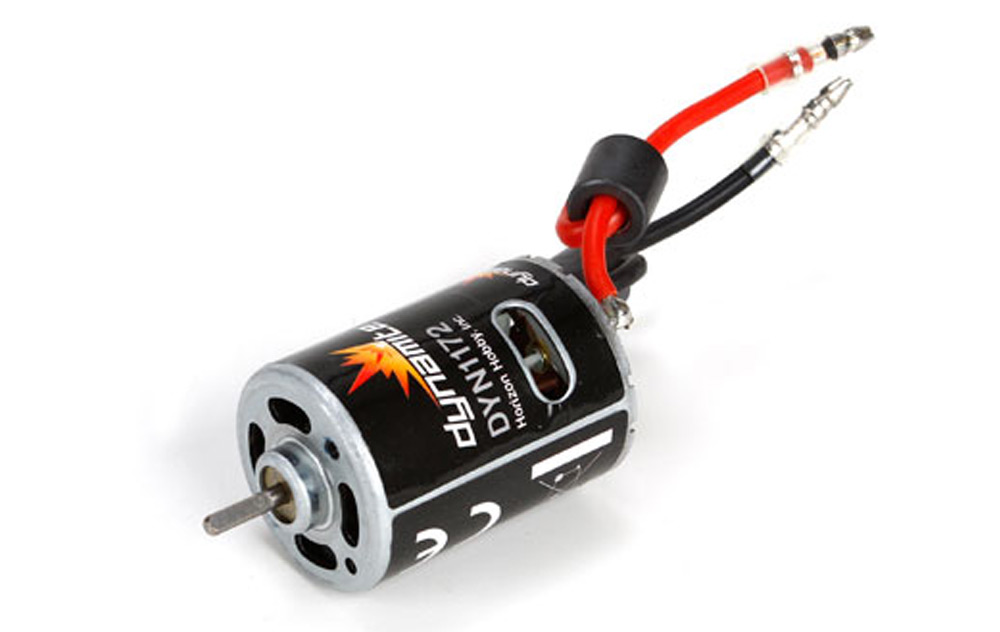 Dynamite 15-Turn Brushed Motor
The Dynamite 15T 540 motor rips out of the turns and has speed to impress on the straightaways.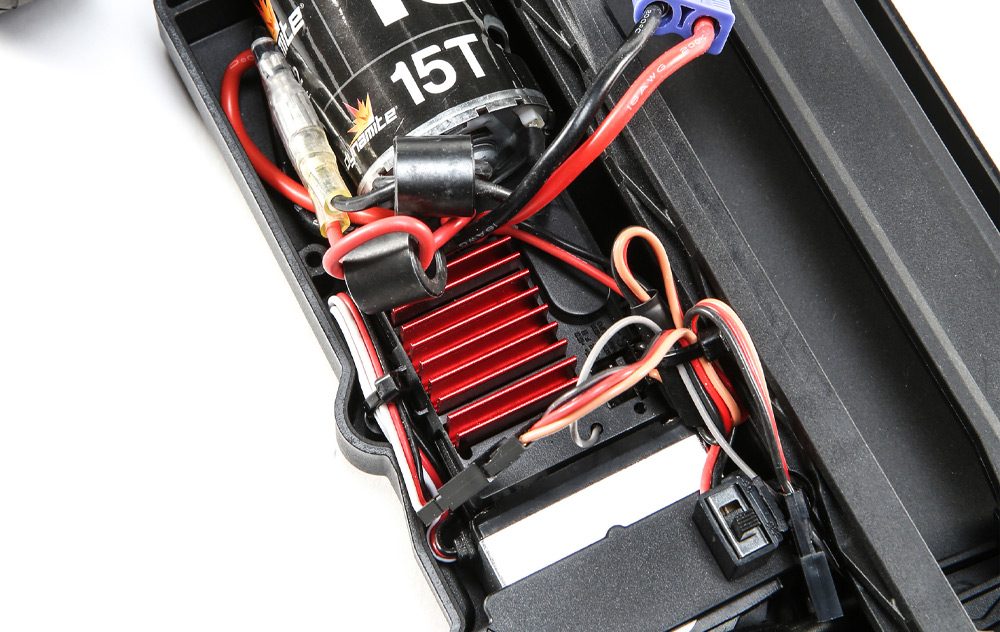 2 in 1 Brushed ESC / Receiver
The V100 Camaro is equipped with a 2-in-1 ESC/Receiver. This reliable and compact system provides 45A of protection and is Li-Po compatible with EC3 connector.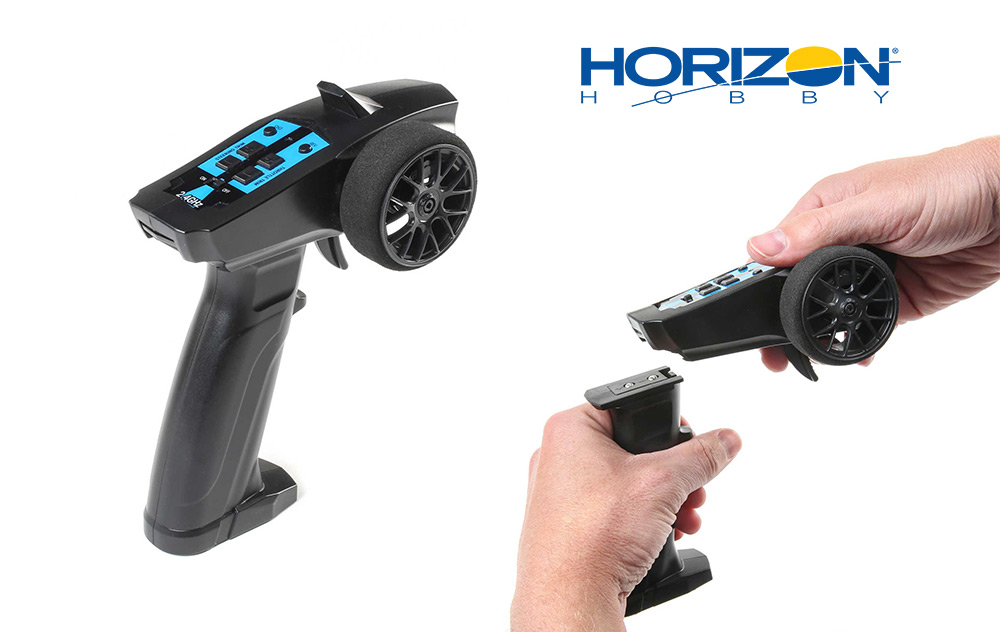 2.4 GHz Radio System
With features like throttle/steering reversing, throttle/steering travel adjust, the included 2.4GHz transmitter packs a lot of features in a small package with the interference-free connection.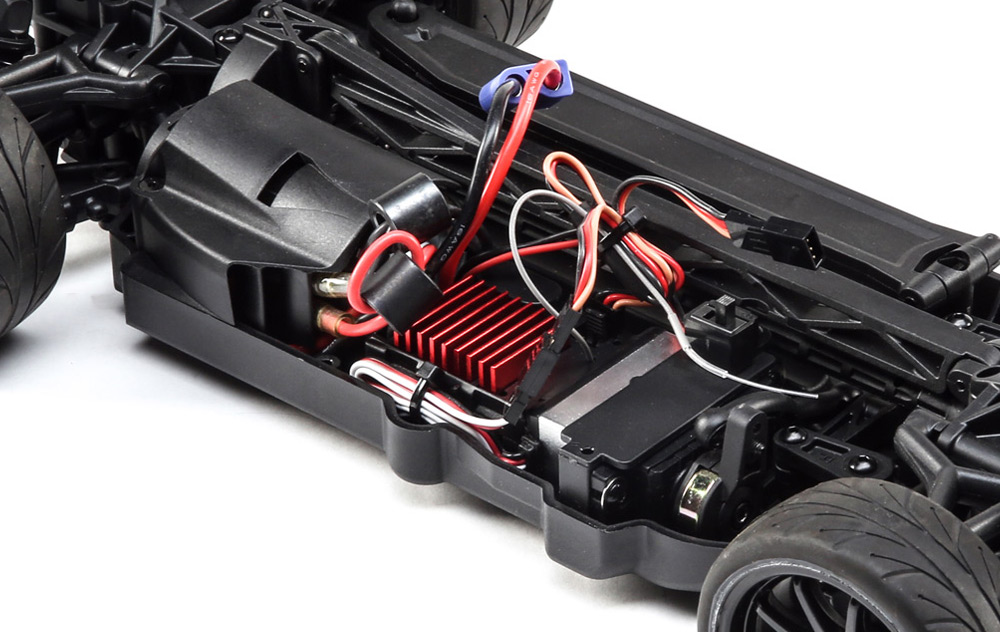 Waterproof Electronics and Components
Drive with confidence through puddles or extremely shallow water.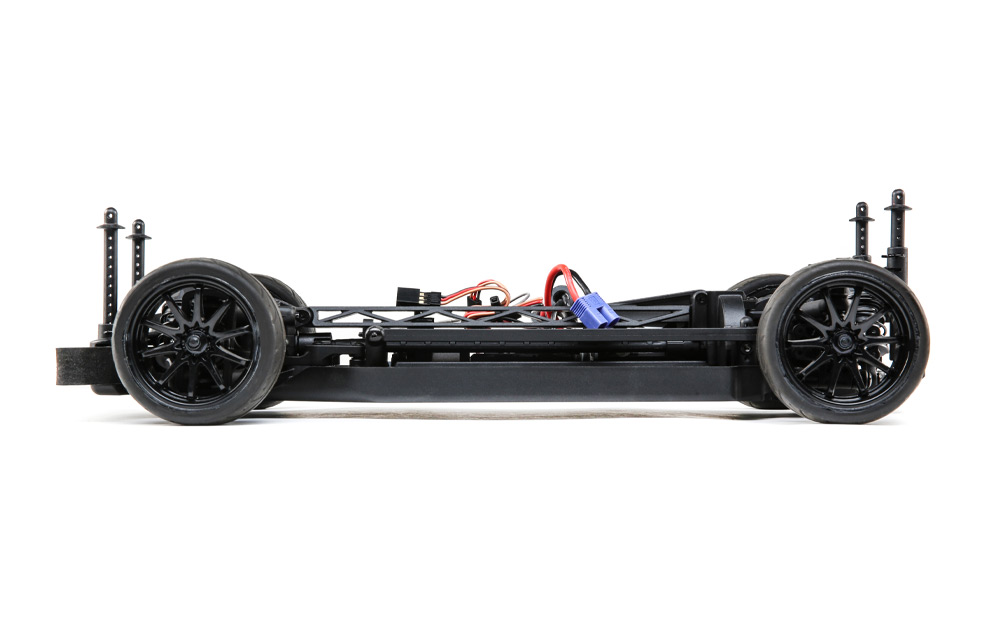 Performance Proven Chassis
This platform is known for taking a beating without flinching. You'll love how it tears up the asphalt without fear.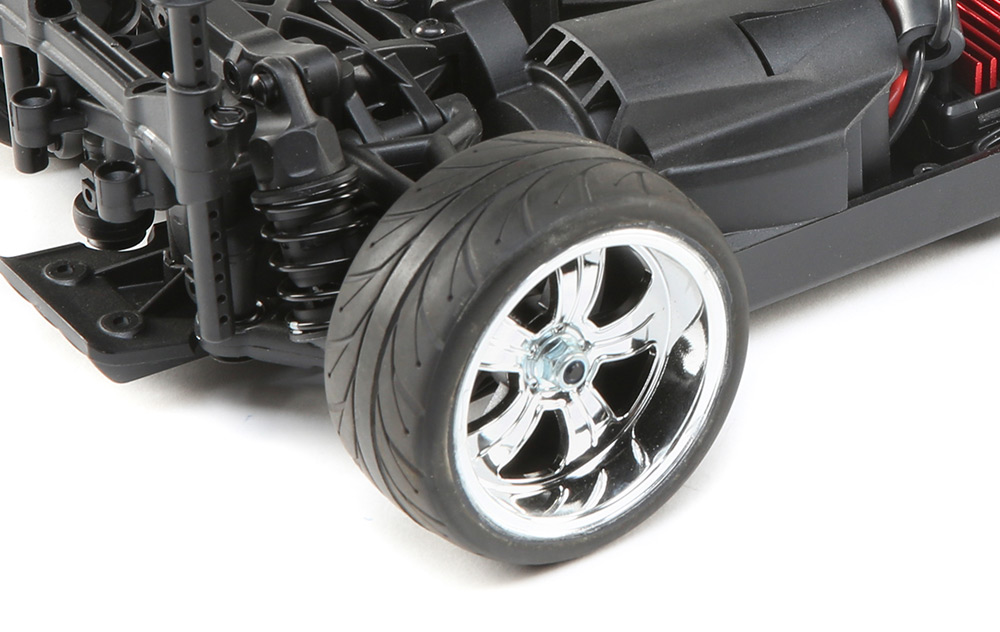 V1 Performance Street Tires
Not only do they look like their 1:1 counterparts, the Losi V1 Performance Tires grip the street and track like no other.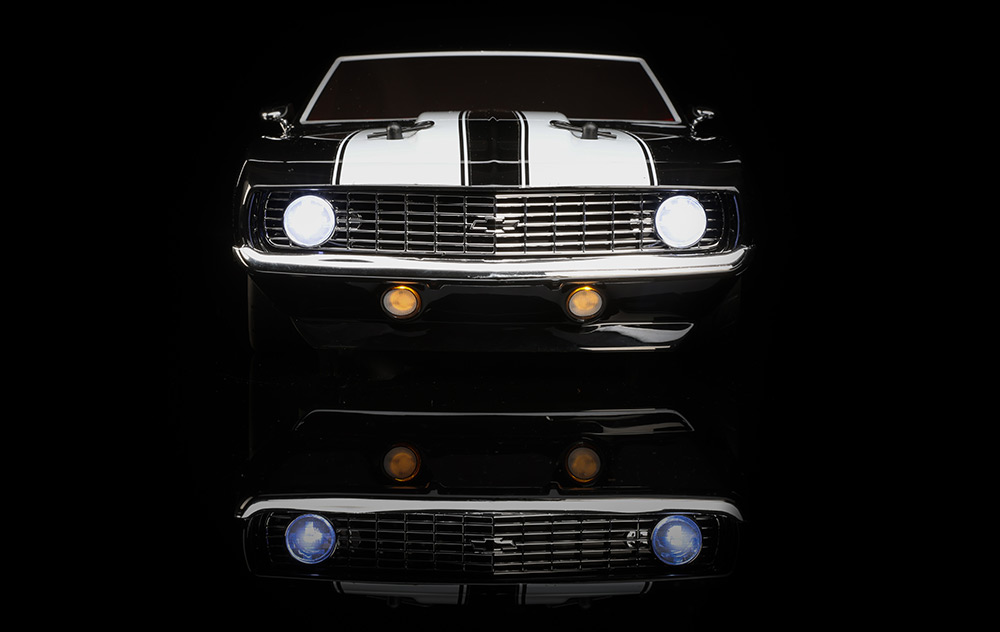 LED Lights
LED lights add to the Camaro's scale realism while amber running lights are mounted on the bumper, just like the full scale version.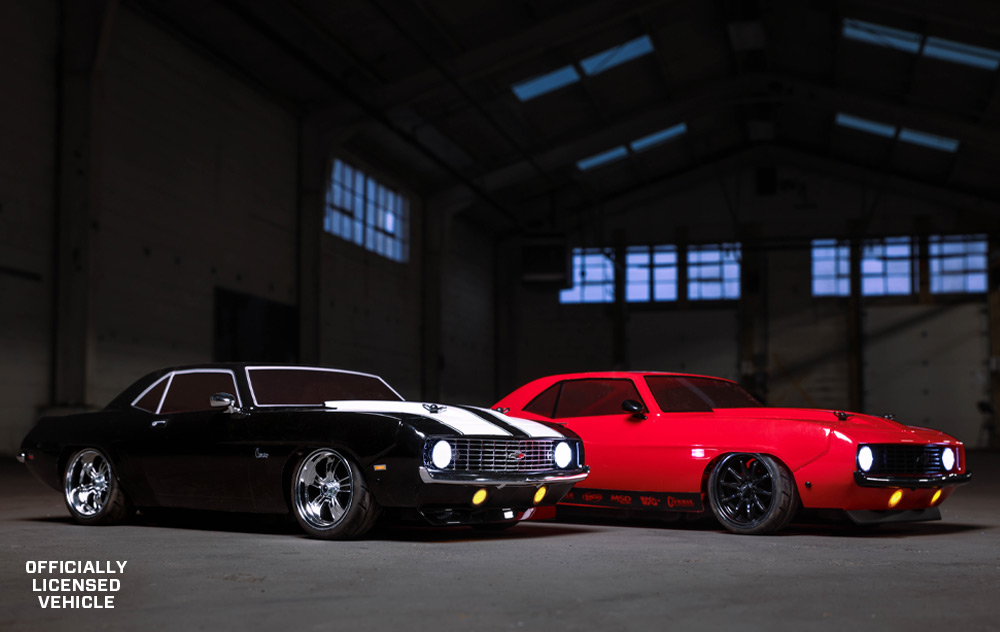 Officially Licensed Body
The full-scale Chevy Camaro is one of the most iconic muscle cars on the planet. Ours is true to scale and honors the real Camaro with a variety of realistic details.
Product Specifications
| | |
| --- | --- |
| Vehicle Size | Standard |
| Product Width | 7.6" (193 mm) |
| Radio | Included |
| Final Drive Ratio | 2.66:1 |
| Motor Type | Brushed |
| Speed Control | Included |
| Wheelbase | 10.25" (260 mm) |
| Approximate Assembly Time | No assembly required |
| Body | Painted Polycarbonate |
| Brakes | Integral with ESC |
| Pinion | 22T |
| Scale | 1/10 |
| Product Weight | 3lbs 14oz (1758g) |
| Vehicle Type | On-Road |
| Water-Resistant | Yes |
| Ball Bearings | Drivetrain |
| Chassis | Injection Molded |
| Completion Level | Ready-To-Run |
| Drivetrain | AWD |
| Drive Type | Forward/Brake/Reverse |
| Make | CHEVY |
| Battery | Sold Separately |
| Ground Clearance | .25" (6mm) |
| Internal Gear Ratio | 3.5:1 |
| Product Length | 17.75" (451 mm) |
| Spur Gear | 77 |
| Suspension | Independent |
| Bushing Material | Metal |
| Charger | Sold Separately |
| Differential | Bevel Gear |
| Receiver | Included |
| Shock Type | Injection Molded Friction |
| Power Type | Electric |
| Gear Pitch | 48 |
| Servos | Included |