Posted: 6/22/21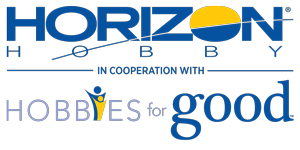 For Immediate Release
Champaign, Illinois — Horizon Hobby in cooperation with Hobbies for Good is proud to announce a partnership with the United Service Organizations (USO), a leading nonprofit organization serving America's military service members and their families throughout their service to the nation.
Hobbies for Good will be named the presenting sponsor of the 2021 USO Midwest Region Sporting Clay Events in Illinois, Indiana and Wisconsin and the 2021 Military Family Day.
Horizon Hobby's President and CEO, Chris Dickerson, said "It's an honor for Horizon Hobby and Hobbies for Good to be able to support the USO's important work supporting our military and their families. The team at Horizon Hobby has a long history of supporting our troops and this partnership gives us the opportunity to do even more. We are thankful for our heroes and are excited to give back."
Alison Ruble, Regional President for the USO Midwest Region said "The USO is only able to carry out our mission through generous donors from around the country. Thanks to the support of companies like Horizon Hobby and their Hobbies for Good initiative, we are able to support our active duty, guard and reserve service members; we can offer programs that allow deployed parents to read their child a bedtime story from halfway around the world; we help military spouses connect with each other and potential employers; and so much more. None of this could be accomplished without the generosity of dedicated partners like Horizon Hobby who make sure that America's military knows we have their backs."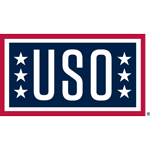 About the USO
The USO strengthens America's military service members by keeping them connected to family, home and country, throughout their service to the nation. At hundreds of locations worldwide, we are united in our commitment to connect our service members and their families through countless acts of caring, comfort, and support. The USO is a private, nonprofit organization, not a government agency. Our programs, services and entertainment tours are made possible by the American people, support of our corporate partners, and the dedication of our volunteers and staff. To join us in this important mission, and to learn more about the USO, please visit uso.org or follow us on Facebook, Twitter and Instagram.
##