Discontinued
|
This Item is No Longer Available

Body Support Foam Kit for R/C Bodies
Item No.
PROTOform - Pro-line Racing -
PRM628900
Discontinued
|
This Item is No Longer Available

Body Support Foam Kit for R/C Bodies
Item No.
PROTOform - Pro-line Racing -
PRM628900
Product Details
In The Box
9mm Foam Blocks w/ adhesive backs (4 pcs)
2mm Foam Strips w/ adhesive backs (4 pcs)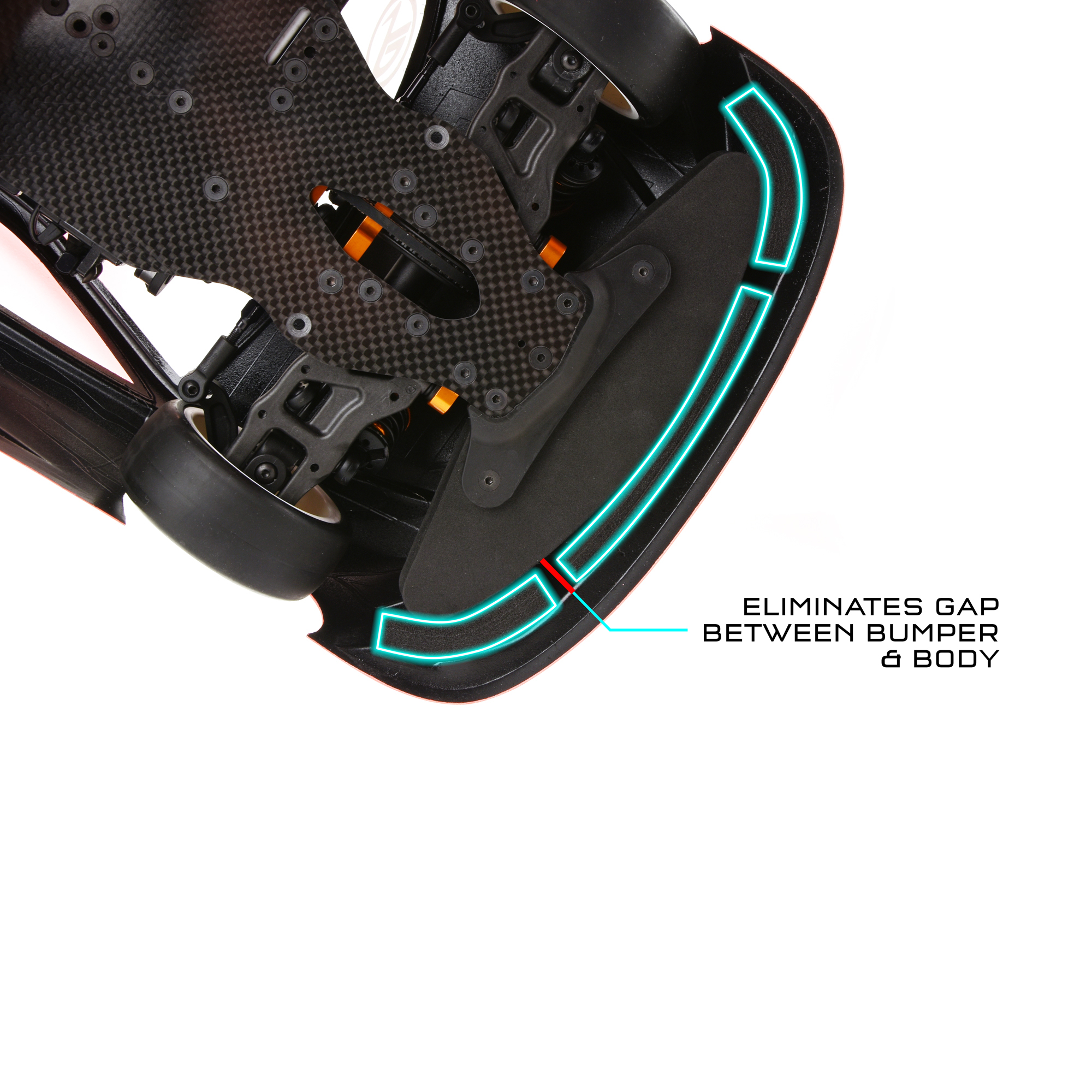 Features:
Eliminates gap between body and bumper
Increases body durability and aerodynamic integrity
Adhesive backing to apply to either body or bumper
Different sizes to fine tune body mounting position
Reduce cracked front fenders
Overview:
Keeping the front of your race body supported is extremely important for both increasing durability and keeping the aerodynamic integrity of the body intact. By using the Body Support Foam, you can eliminate the unwanted "play" that allows the body to flex downward upon impact, leading to cracked front fenders. It will also keep the nose supported under high speed aero loads.
Each set comes with 4 "blocks" and 4 "strips" with super-sticky adhesive backs. The blocks are 9mm thick and are a quick solution to pad bodies in extremely forward mounting positions, as seen in 1/10 Touring Car, and also works great with bodies that have a long front overhang. The 2mm thick strips can be used to fine tune this gap in smaller increments and can be cut and stacked on one another. Racers can choose to add the foam directly into the inside of the body if experimenting with different body styles or mounting positions, or to the chassis bumper if using the same body & positioning repeatedly.
Combine our Body Support Foam with our Fender & Body Post PROtectors for the ultimate body protection solution!
No vehicle chassis is included with this product.
Fits:
What's Included:
9mm Foam Blocks w/ adhesive backs (4 pcs)
2mm Foam Strips w/ adhesive backs (4 pcs)
Specifications:
| | | |
| --- | --- | --- |
| Foam Blocks: | | 9mm x 9mm x 25mm |
| Foam Strips: | | 2mm x 9mm x 50mm |
| | | |
Product Specifications
| | |
| --- | --- |
| Material | Foam |
| Scale | 1/10 |
| Vehicle Type | Touring Car |