Backorder
|
Next Shipment October 2023

1/10 Javelin 4WD Buggy Kit
Backorder
|
Next Shipment October 2023

1/10 Javelin 4WD Buggy Kit
The legend returns… The Javelin. A machine that redefines what it means to be the best.
Upgraded To Correspond With Modern Power Sources
Heavy Duty Aluminum Inner Roll Bar
Colored Roll Cage Bodies And Wings Are Available
Two Types Of Drive System Can Be Selected
Includes Separate Helmet And Polycarbonate Body
1/10 Javelin 4WD Buggy Kit
Earn
points on this item
ⓘ
Product Details
In The Box
(1) 1/10 Javelin 4WD Buggy Kit
(1) Body Frame
(1) Decal Sheet
(1) Instruction Manual
Needed to Complete
(1) 2+ Channel Radio System
(1) Standard-Size Steering Servo
(1) 540-Size Motor
(1) Electronic Speed Control
(1) 7.2V - 7.4V Battery
(1) Battery Charger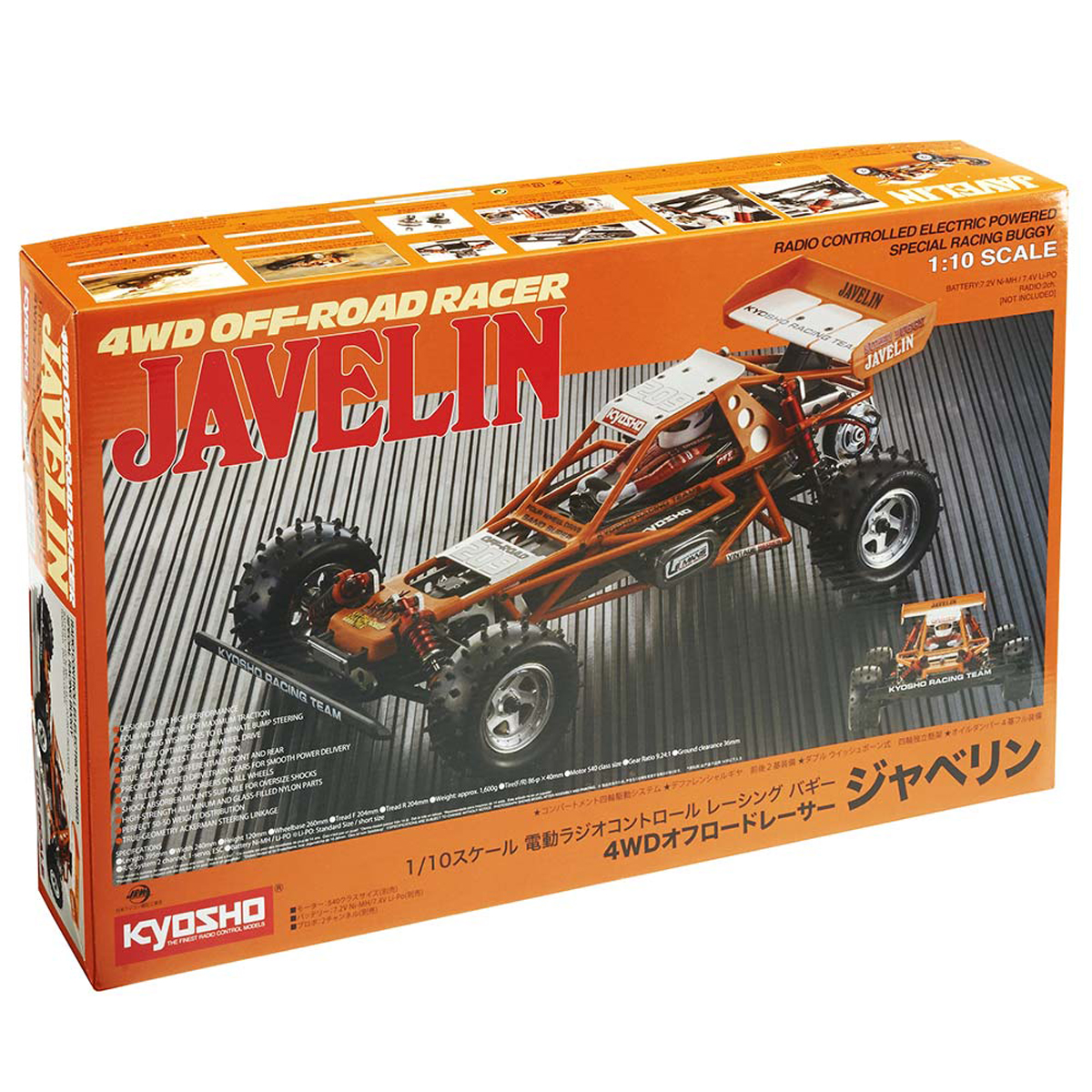 Introduction
The Javelin's design concept was to create "A machine that redefines what it means to be the best". After more than 30 years since the original release in 1986, this electric off-road competition model has been recreated as the sixth model in the Kyosho Vintage Series. Incorporating a resin pipe-frame body resembling the innovative aluminum pipe frame body of the 1/8 scale Land Jump engine powered buggy, the new Javelin features the proven performance of double wishbone suspension with a narrow backbone-style skid frame that delivers ideal geometry for wide-angled steering. This combines with the Javelin's superior sealed compartment 4WD chain-drive system to produce excellent performance and durability. At the heart of the external features that faithfully represent the image of the Javelin of 30 years ago, this Vintage Series version is packed with modern racing performance potential and is compatible with modern power sources. At the heart of the drive system is a counter gear equipped with slipper function and a final gear case made from metal to strengthen its load bearing capacity. The adoption of precision 48-pitch gear modules reduces power loss and the optimal combination of nylon and sintered alloy delivers both improved drive efficiency and reduced noise. In addition to chain drive, the drive system can also be changed to a belt system, which was optional in the original model. Also, the large diameter aluminum shocks, recreated in the original design, combine with long stroke suspension to deliver increased performance potential. Rediscover the joy of off-road buggy racing with the latest in racing technology and the nostalgic style of the 'Javelin'.
Features
Each part has been upgraded to correspond with modern power sources while retaining Javelin's unique original design.
New updated heavy duty aluminum inner roll bar for increased durability.
The new wing stay is compatible with the Optima.
Rear wing has been changed to chassis mounting to generate high downforce.
The pedestal parts have been included with insert nuts to keep the wing securely fixed. Incorporation of insert nuts into the pedestals delivers even more secure mounting.
Just like the original Javelin, white, pastel green and fluorescent yellow colored roll cage bodies and wings are available.
Simple yet high rigidity aluminum backbone type chassis.
Two types of drive system can be selected: The 4WD chain system with sealed compartment that took the world by storm, or the 4WD belt system that was later released as an option.
FRP radio plate is suitable for ESC's of any brand.
One-piece wheels replicate the original stylish design while delivering a reduction in weight.
Full ball bearing specifications use 18 ball bearings.
hex heads ensure easy use and fastening security.
Includes separate helmet and polycarbonate body.
Hook and loop fastener battery stay is compatible with various batteries and allows easy installation and removal.
Equipped with metallic counter gear.
The aluminum plate on the front area of the roll cage body is now securely fixed with screws adding rigidity to the body.
Kyosho Javelin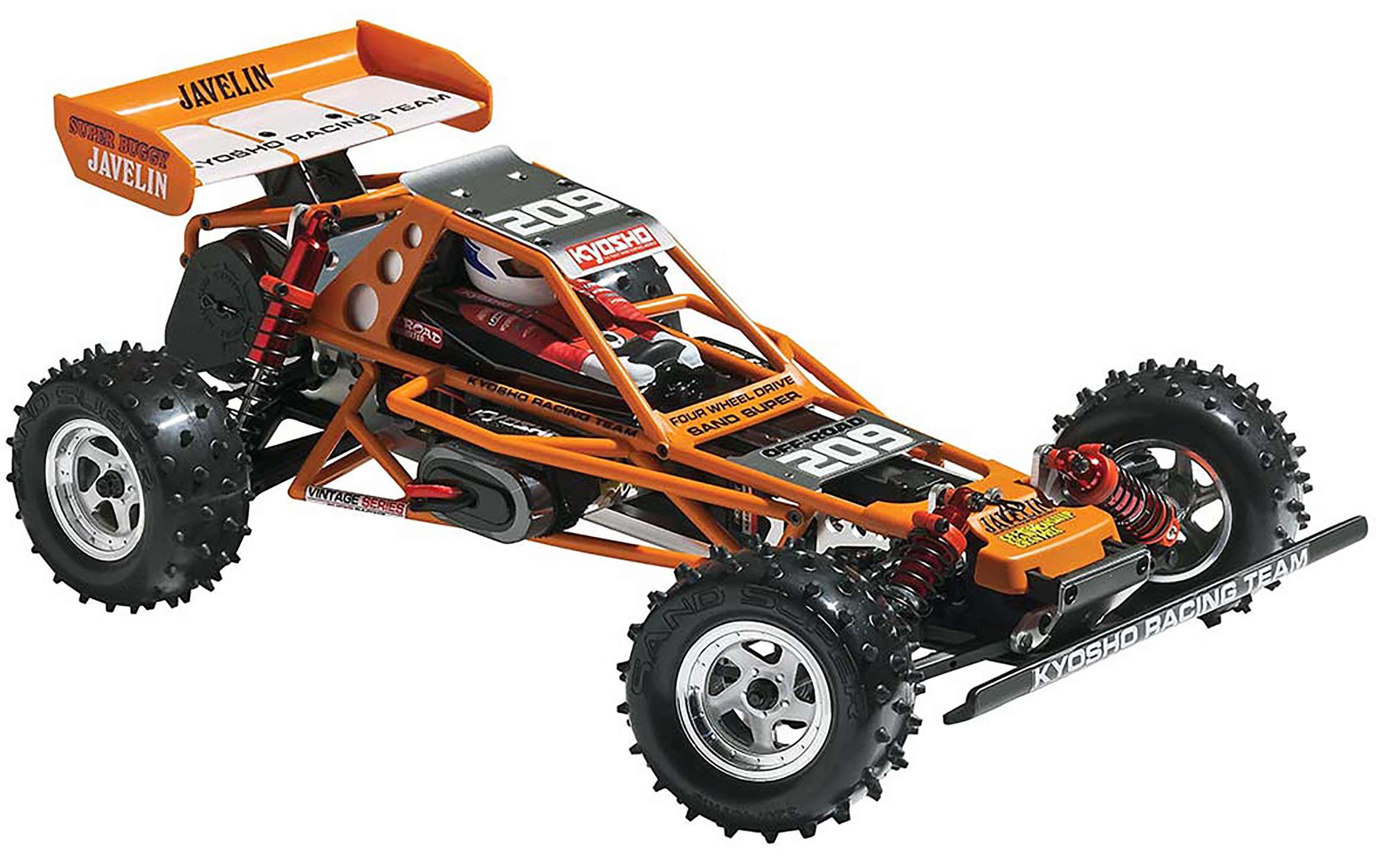 Body Structure
Nylon pipe frame and aluminum rooftop form a high strength roll cage body structure. Includes large bumper similar to the original design as well as a mini bumper suitable for racing.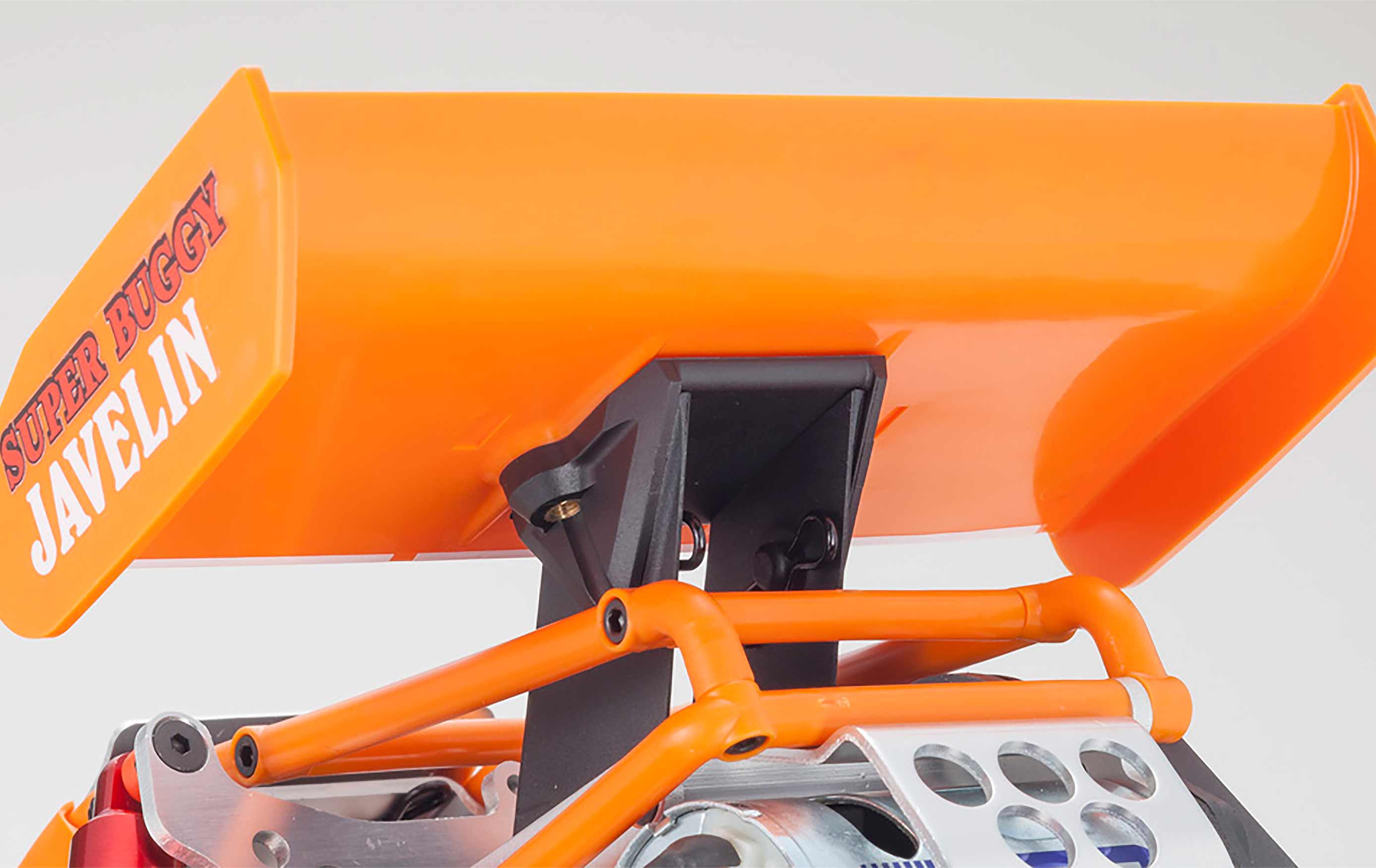 Rear Wing Stay
New large size wing and wing stay is made from reinforced nylon material. The original Javelin wing was mounted on the roll cage directly. The new wing stay is now separate from the roll cage adding more durability and the wing is fixed with body clips for easier maintenance. The wing mounting position is the same as the Scorpion series allowing installation of the smaller wing used for the Scorpion onto the new Javelin.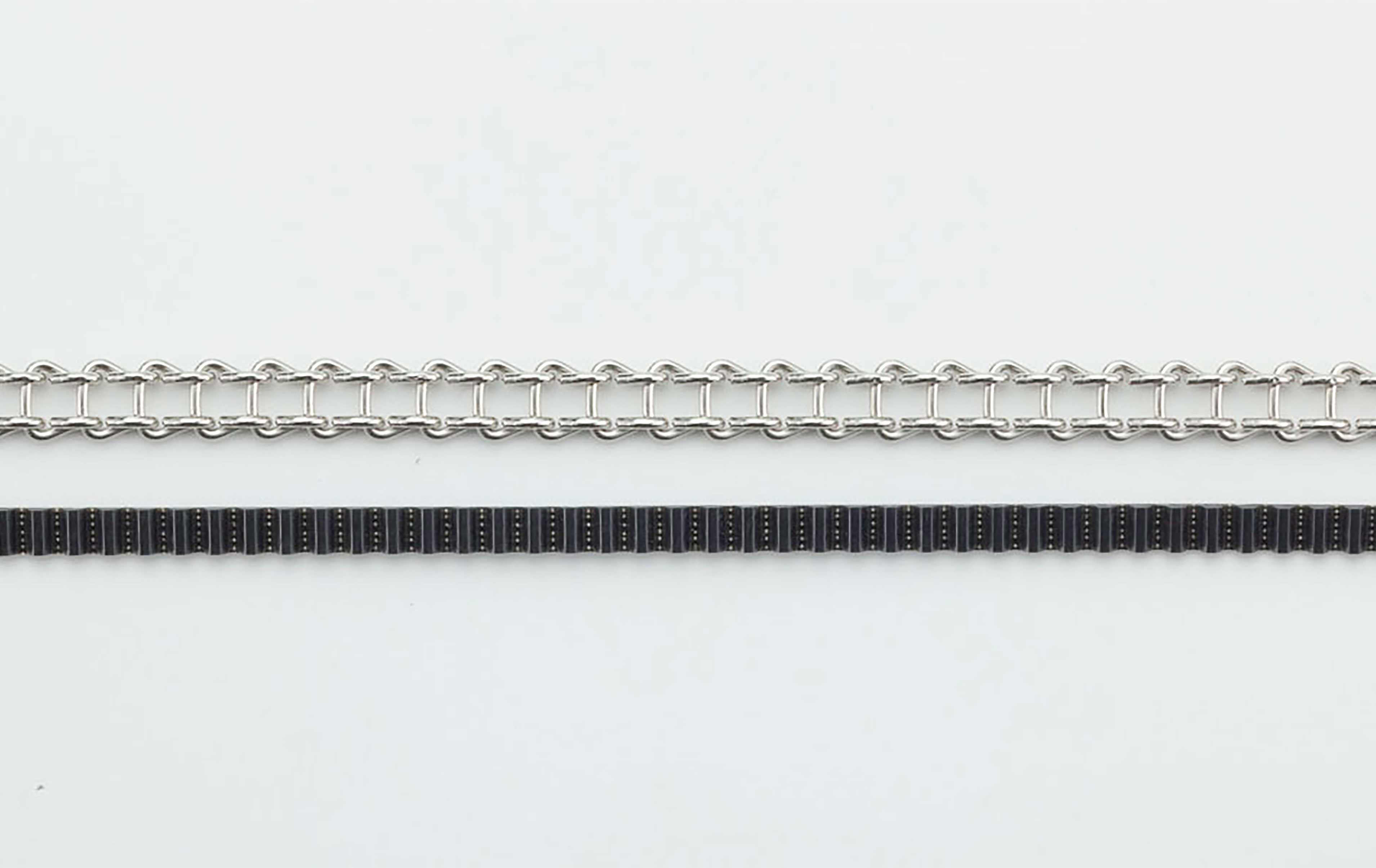 Drive Systems
Equipped with choice of two drive systems. The original 1986 version used a chain drive with an optional belt drive sold separately. Both are included as standard in this Vintage Series version.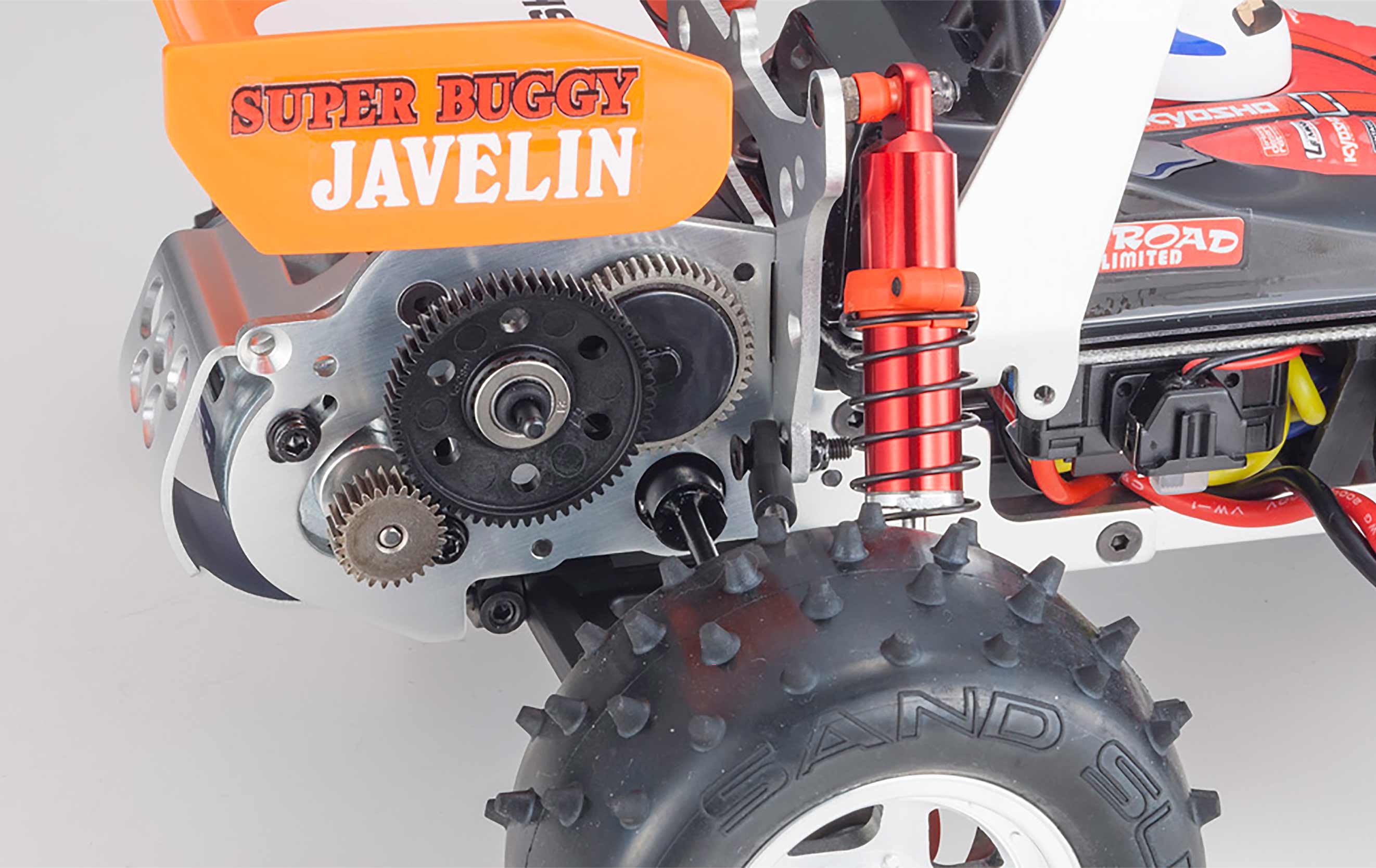 Gearbox
The gearbox is equipped with a slipper clutch to protect the drive system from sudden load changes such as jump landings. It can respond to various road conditions with simple adjustments.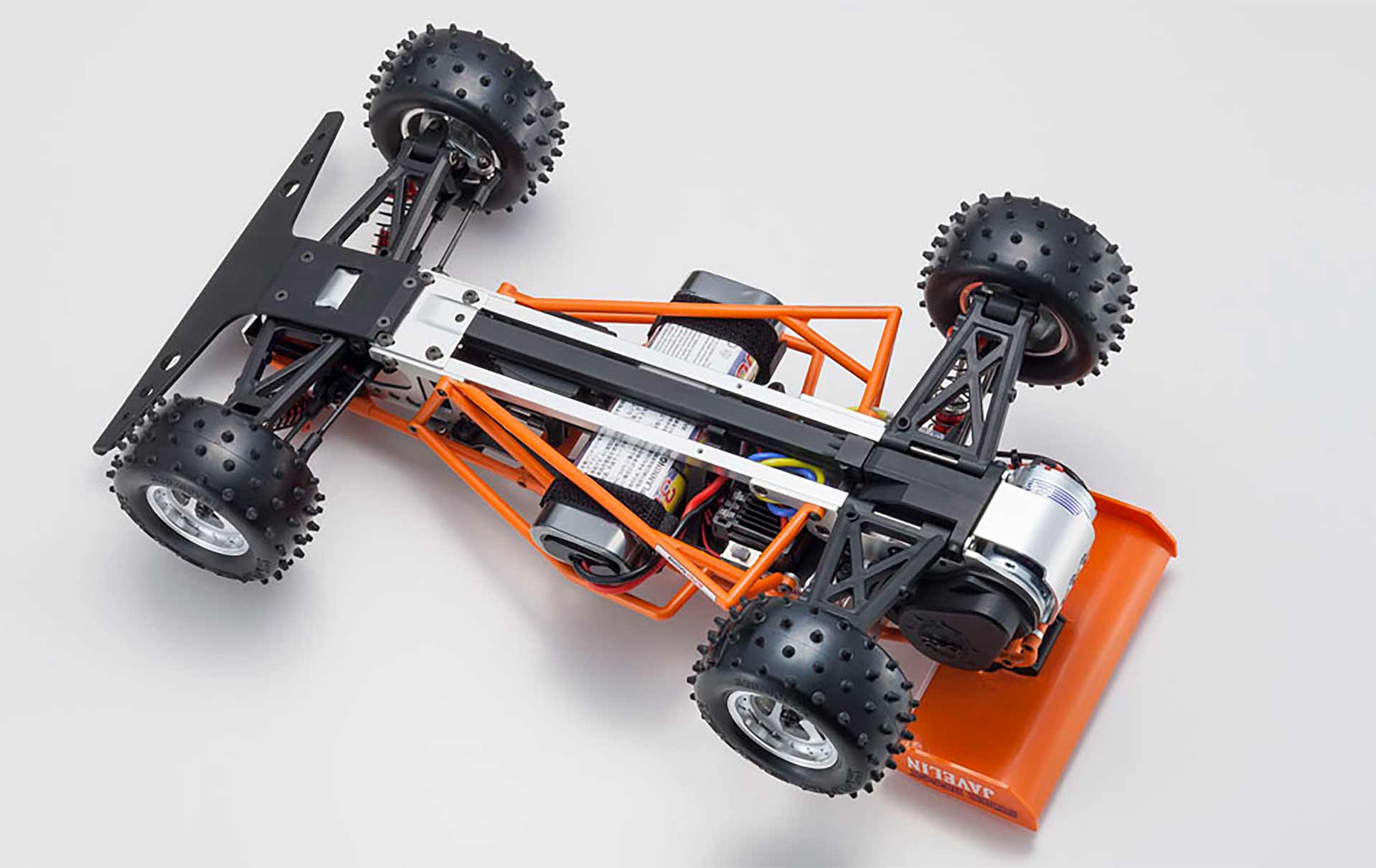 Aluminum Alloy
Main chassis, shock stay and plates are made from 6061T6 aluminum alloy for corrosion resistance and increased strength. Countersunk flat head and tapping screws realize flush finish and reduce the number of nuts used.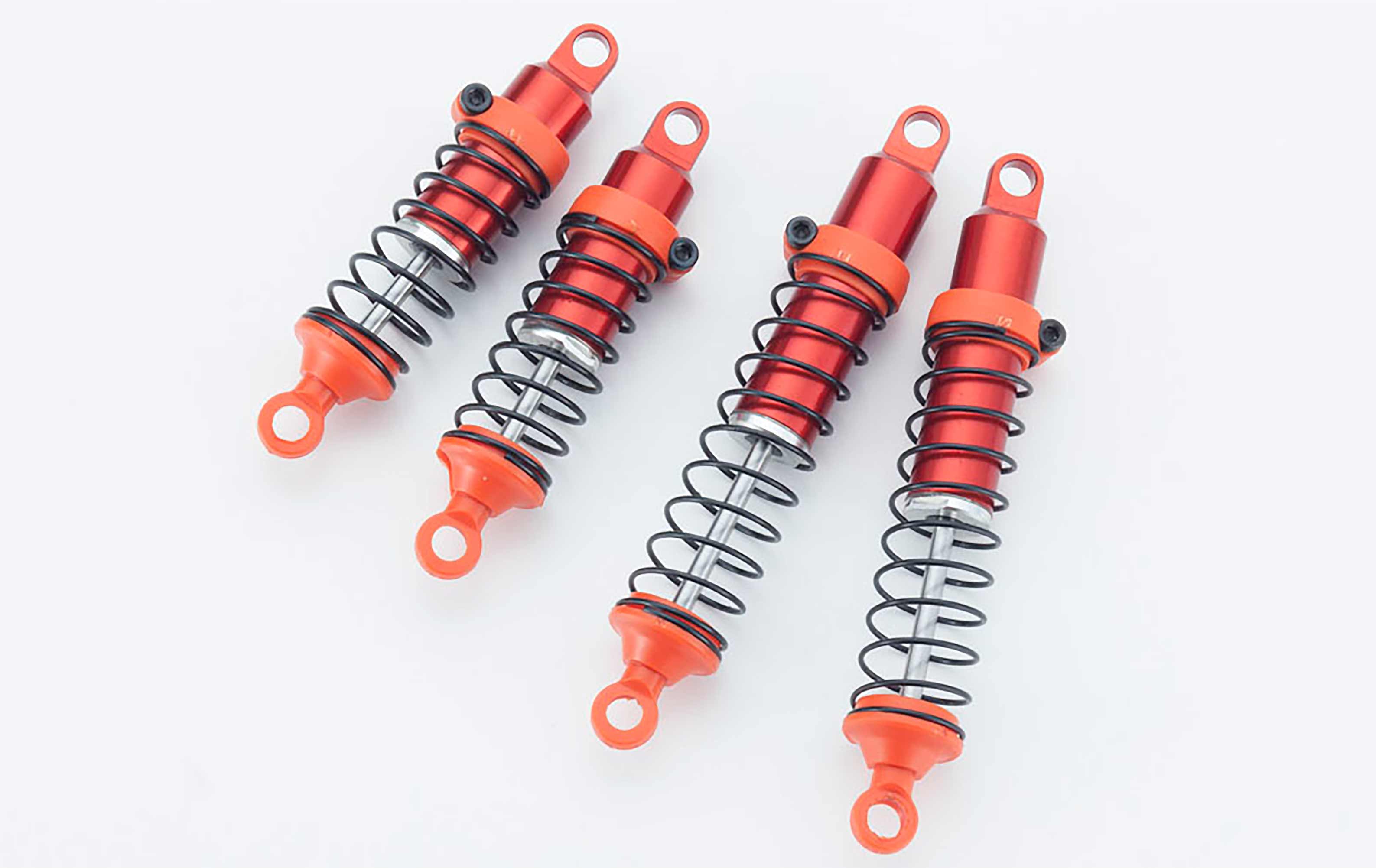 Aluminum Shocks
While faithfully replicating the original 1986 design, the oil shocks on the new version lift performance potential with stainless steel shafts on front and rear and aluminum cylinders with outer diameter increased from φ10 mm to φ12 mm.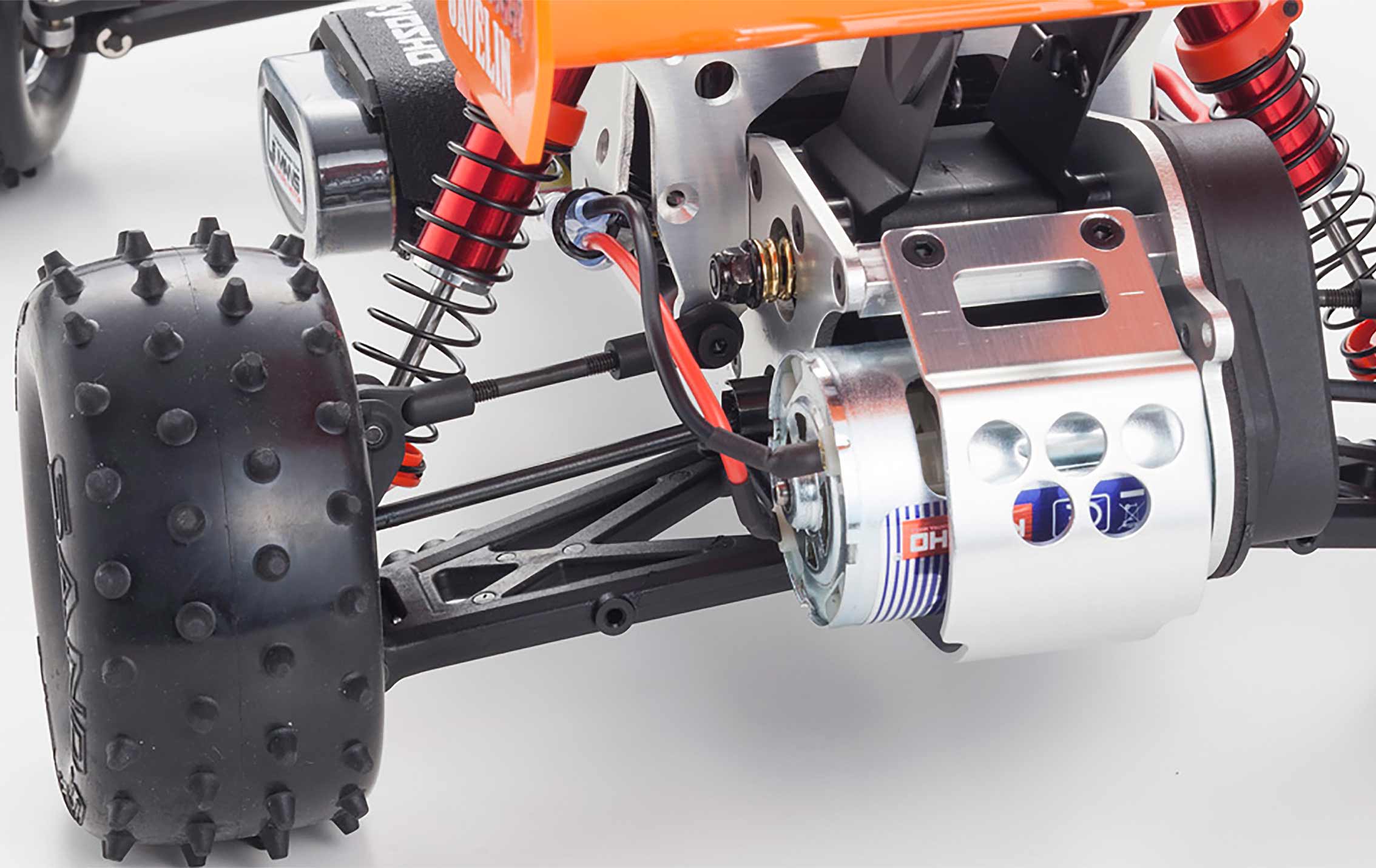 Wishbone Suspension
Shock resistant nylon double wishbone suspension with long stroke delivers superior durability and running stability in combination with the increased bore of the oil shocks.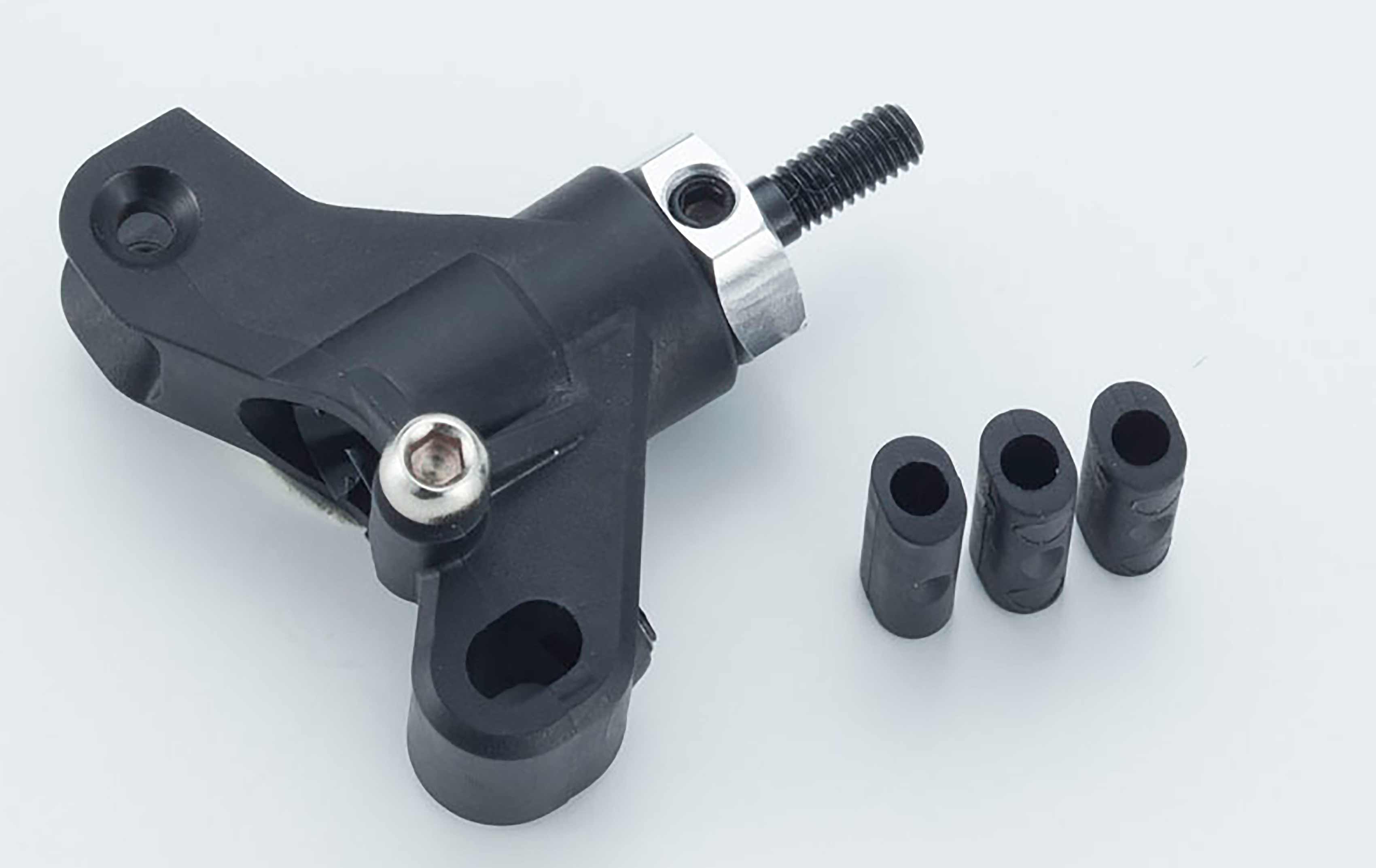 Hub Carriers
Replace resin bushes on the rear hub carriers to chose from three different toe angles (0°, 1°, 2°). Aluminum hexagonal wheel hubs can be fixed with set screws.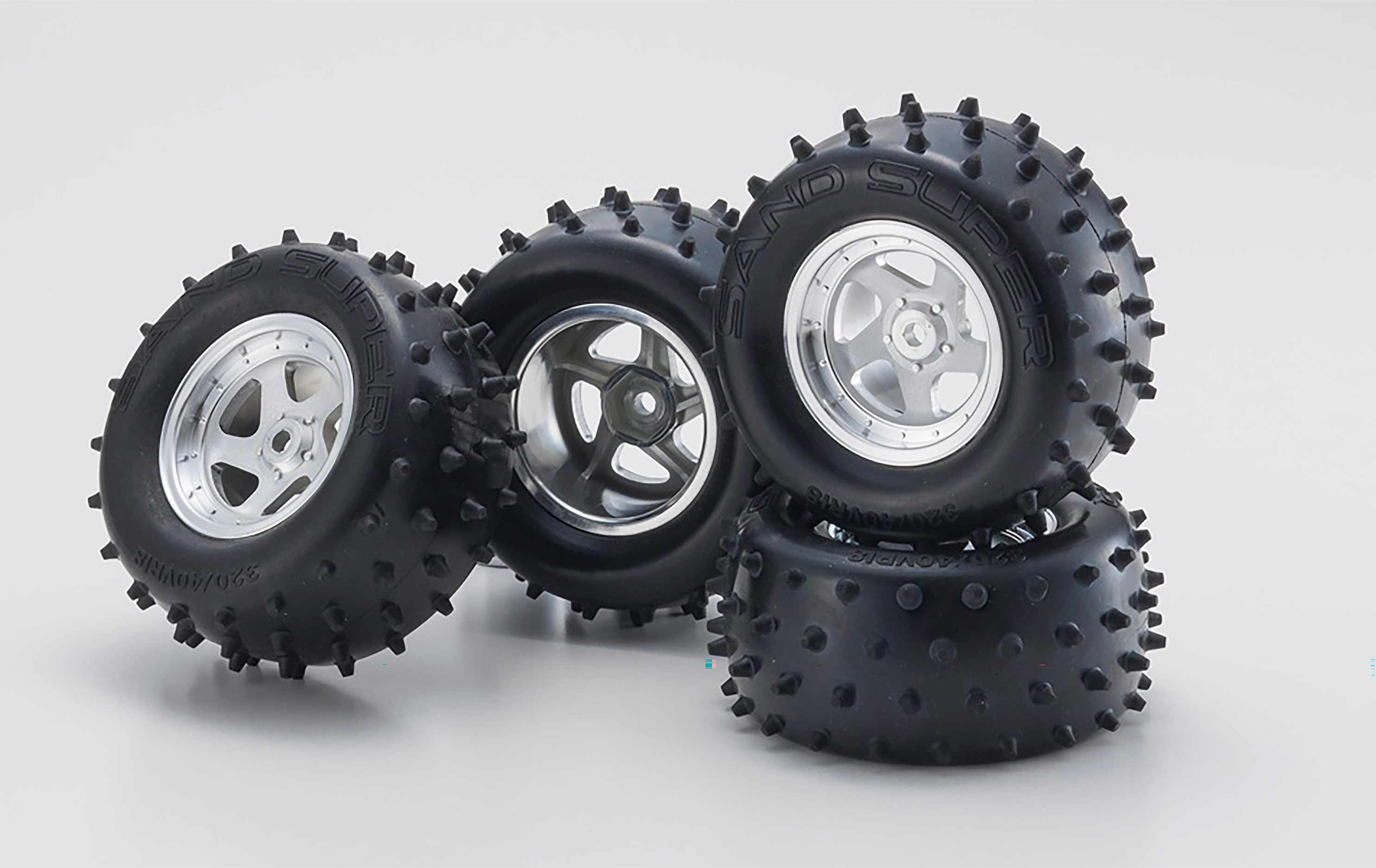 Wheels and Tires
While staying true to the Javelin's original design, tires feature more pins and a revised compound to ensure increased grip. Includes lightweight chrome dish-type wheels.
Product Specifications
| | |
| --- | --- |
| Motor Type | Brushed |
| Speed Control | Sold Separately |
| Wheelbase | 10.2362" (260 mm) |
| Product Weight | 1,700g (3.7 lbs) |
| Vehicle Type | Buggy |
| Chassis | Frame Chassis |
| Ball Bearings | Full Ball Bearings |
| Completion Level | Kit |
| Drivetrain | 4WD |
| Drive Type | Forward/Brake/Reverse |
| Product Height | 5.11811" (130 mm) |
| Battery | Sold Separately |
| Gear Ratio | 9.24: 1 |
| Motor Size | 540-Size |
| Product Length | 15.8661" (403 mm) |
| Power Type | Electric |
| Servos | Sold Separately |
| Body | Frame Body |
| Scale | 1/10 |
| Charger | Sold Separately |
| Differential | Gear Diffs |
| Receiver | Sold Separately |
| Shock Type | Oil-Filled, Coil-Over |
| Vehicle Size | Standard |
| Product Width | 9.44882" (240 mm) |
| Radio | Sold Separately |