Leave No One Behind
Join Operation 11 Charlie on a mission of friendship and healing.
It's a brotherhood only a select few completely understand. When they come together there's few things that can stand in their way. When they come together to help one of their own, the brotherhood only gets stronger. Add in the radio control hobby and it's like magic.
Words Wally Armstrong and Sean McDevitt | Photos Rory Schweighart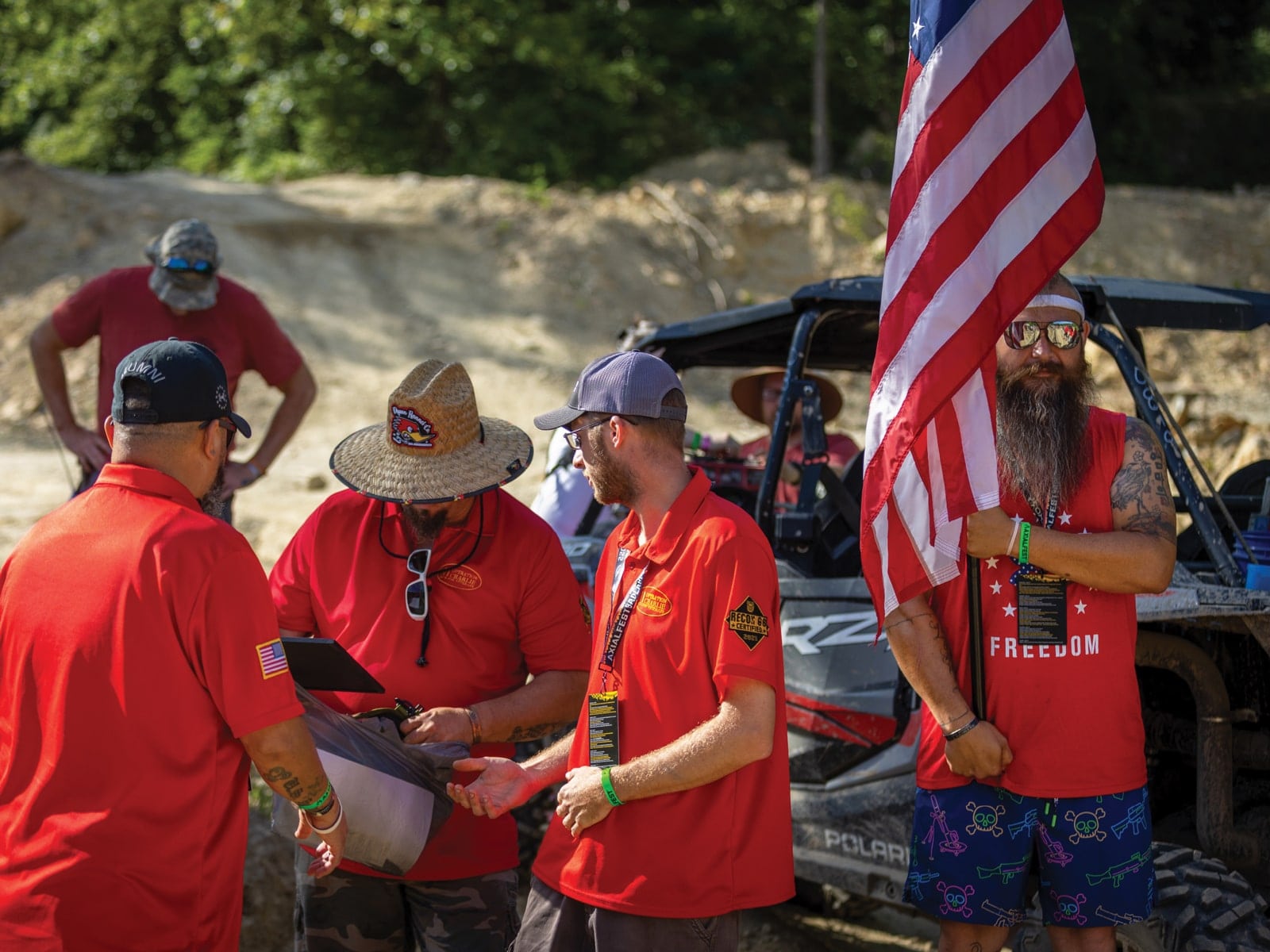 The radio control hobby is well-known for its camaraderie on the flight line, driver's stand, and out on the trail. Lifelong friendships have been created through the power of holding a transmitter in your hand and flying or driving with others. The hobby emphasizes fun and focuses on a different kind of outdoor lifestyle.
With the fellowship comes a wide variety of groups who come together as often as possible to fly, race, or bash. One such group has taken the joy of radio control and applied it to their specific members. Operation 11 Charlie is a unique and growing non-profit veterans' organization using radio control as a way to help veterans heal.
"THIS HOBBY SAVED MY LIFE."
Javier Rivera-Saez is a disabled U.S. Army Iraq War veteran, medically discharged in 2014, who came home to incredible personal challenges.
On the group's Facebook page, Rivera-Saez said, "As a disabled veteran, I have faced many battles during my military career. Battling with injuries and PTSD has been a true challenge for me… Usually, I am in and out of the hospital, and sometimes I have felt I have no purpose in life. Further, sometimes I felt I did not want to be alive at all. However, all that changed with the help of my family, friends, and this hobby."
Rivera-Saez's doctors suggested he take up a hobby to keep his thoughts focused in a positive direction. While visiting a Hobbytown store to buy RC gifts for his kids, he was surprised and impressed by the quality and variety of models available. He learned about the RC crawling category by watching YouTube videos and chose the Axial® SCX10™ II Jeep Cherokee as his first RC crawler model.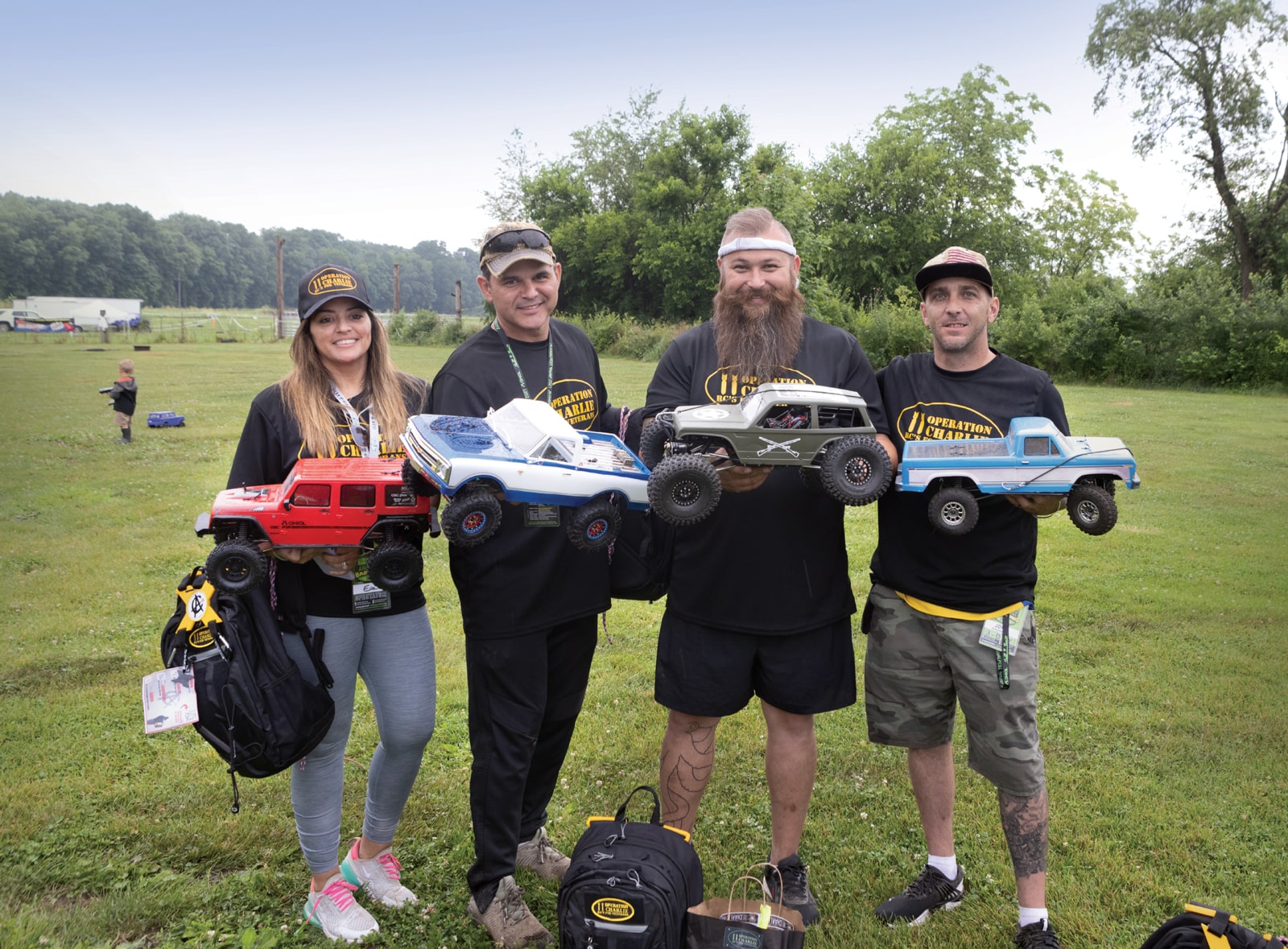 RC modelers often describe the hobby as therapeutic, providing a welcome distraction from the sources of stress in their daily lives. For Rivera-Saez, RC crawling also offered an incentive to get out of the house — something he had resisted due to his PTSD. It built a bridge from the military back into civilian life, and Javier wanted to share it with his service brothers and sisters facing similar struggles.
"I have learned to love and feel that this hobby saved my life," Rivera-Saez said. "RC has really helped me cope and be happy. As a result, I want my fellow veterans to experience this, too, and get involved in the RC hobby. Sadly, we have over 22 veterans that we lose daily to suicide, and we use RC models as a tool for them to try to cope with their conditions."
"I have learned to love and feel that this hobby saved my life."
Over Memorial Day weekend of 2019, he launched the first Operation 11 Charlie chapter in Florida, with the mission to give away RC vehicles to other veterans who needed help. The first model went to a veteran referred to him by the Broward County VA clinic. As word spread, the RC community rallied to support the cause with donations so that Operation 11 Charlie would not have to buy anything.
"This hobby is blessed with companies small, medium, big and huge that are all full of people that care," Rivera-Saez said. "If you ever doubt that enough heart exists in this world, I can assure you it does. We have seen it, we are seeing it, and it is a beautiful thing!"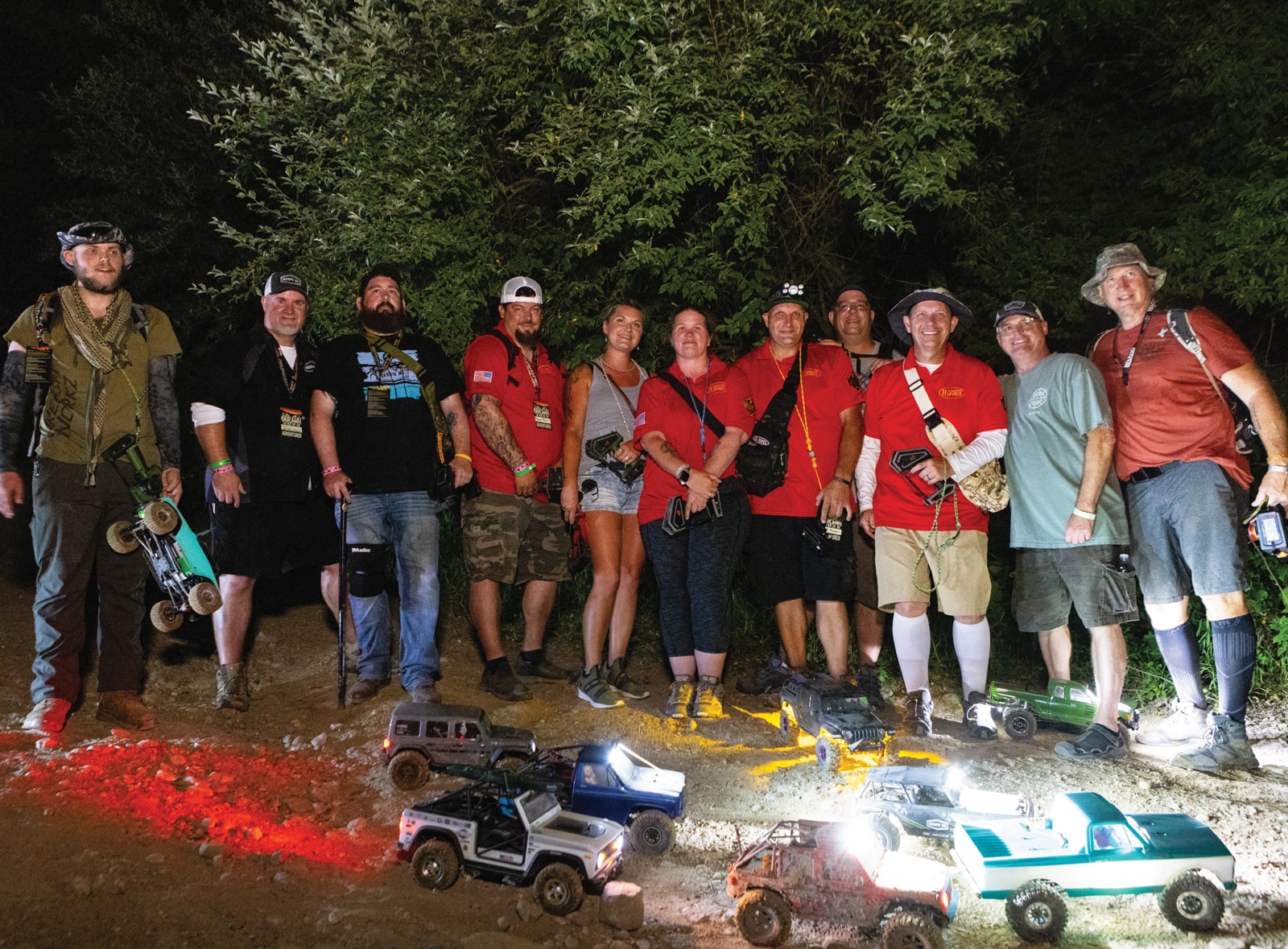 Operation 11 Charlie initially expected to induct new members only twice a year, on Memorial Day and Veterans Day. With all of their support, however, the group has welcomed over 100 new members within just its first two years. Operation 11 Charlie is also now a registered non-profit organization. There are ten chapters in ten states, and new chapters are springing up in cities across the country.
"WE JUST WANT THEM TO GO OUT AND START HAVING FUN."
At the core of the military's code of honor is a promise to "leave no one behind." That commitment to mutual support doesn't end when veterans leave the service. It indeed remains strong among the members of Operation 11 Charlie.
"This hobby is blessed with companies small, medium, big and huge that are all full of people that care."
The veterans who are inducted and receive RC models from the group aren't simply left to figure everything out for themselves. Fellow members provide all the help they need to run them successfully. Rivera-Saez acknowledges that RC has a technical side that can be challenging for newcomers. Before presenting anyone with a model, experienced group members eliminate potential sources of frustration. Donated kits are fully built, finished, and tested. Ready-to-run vehicles are strengthened with upgrades to make sure nothing breaks right off the bat.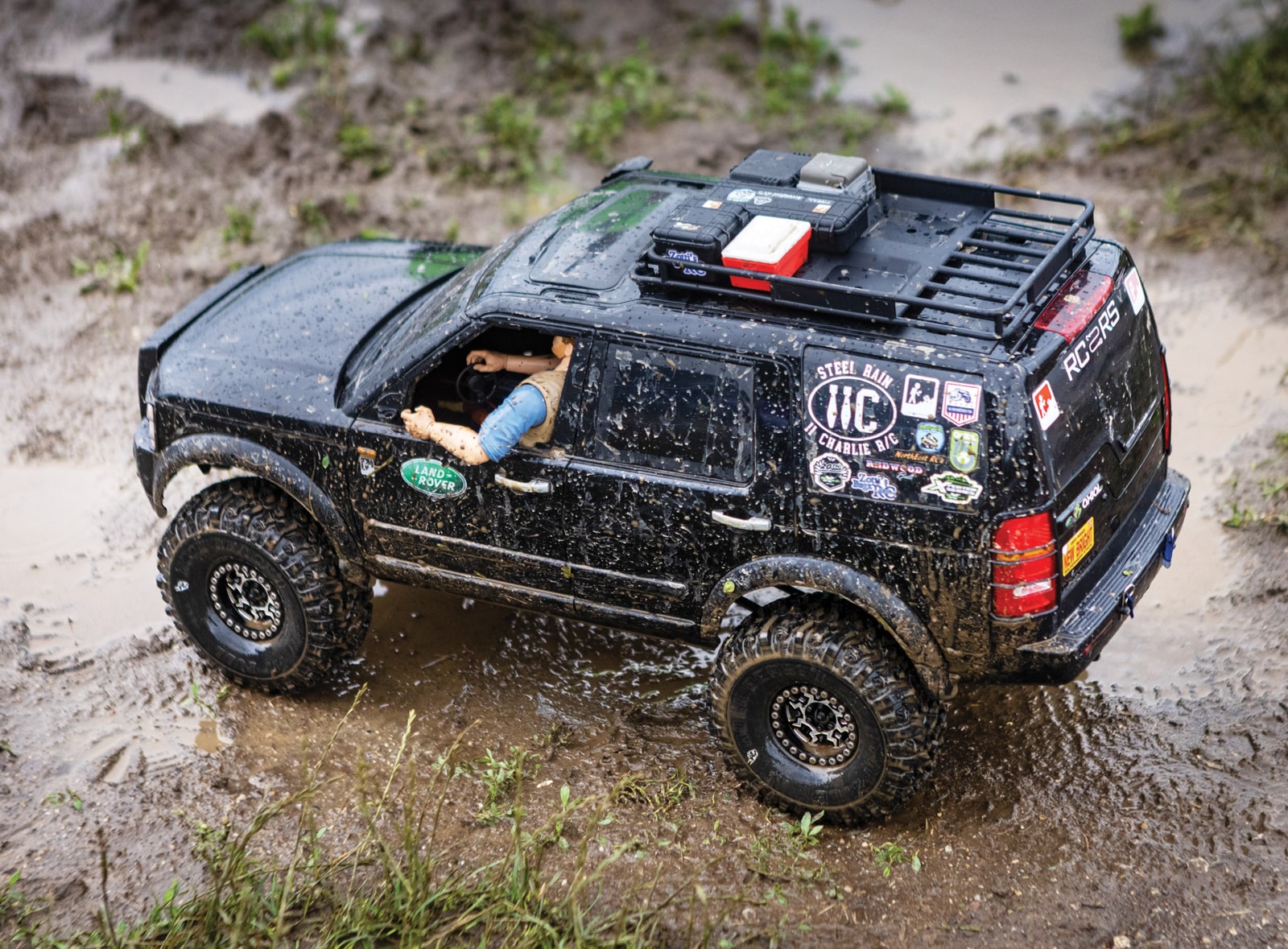 Because new hobbyists won't be prepared with a workshop full of gear, Operation 11 Charlie and its sponsors also supply essential tools, accessories, hardware, helpful "how-to" videos, and other training resources. Safety issues are addressed, such as the proper handling of LiPo batteries. And established group members go with the newcomers on the first trail run to ensure they're at ease and understand how it all works.
"We do a full package for them," said Rivera-Saez. "RC, the tools chargers, batteries, everything for them to start in the hobby. We don't want them to spend anything. We just want them to go out and start having fun."
"FOCUS ON JUST ONE THING."
Rivera-Saez believes the hobby is one of the best ways to help veterans find an outlet and bring families together. He calls it "tool therapy."
"This hobby is all about positivity."
Giving veterans this opportunity to spend time with other veterans is one of Operation 11 Charlie's most important objectives. The group organizes at least one RC outing every month. Some Operation 11 Charlie chapters go out weekly. These activities help establish an ongoing camaraderie that's not just about the hobby but also about unity — a constant reminder that no member is alone in their struggles.
Rivera-Saez explains that they often stay out for a couple of hours and return home only when they realize they're tired. He describes bashing through the woods as especially relaxing. Members talk, enjoy the scenery, and experience calmness with no confrontations. On the trails, they find peace.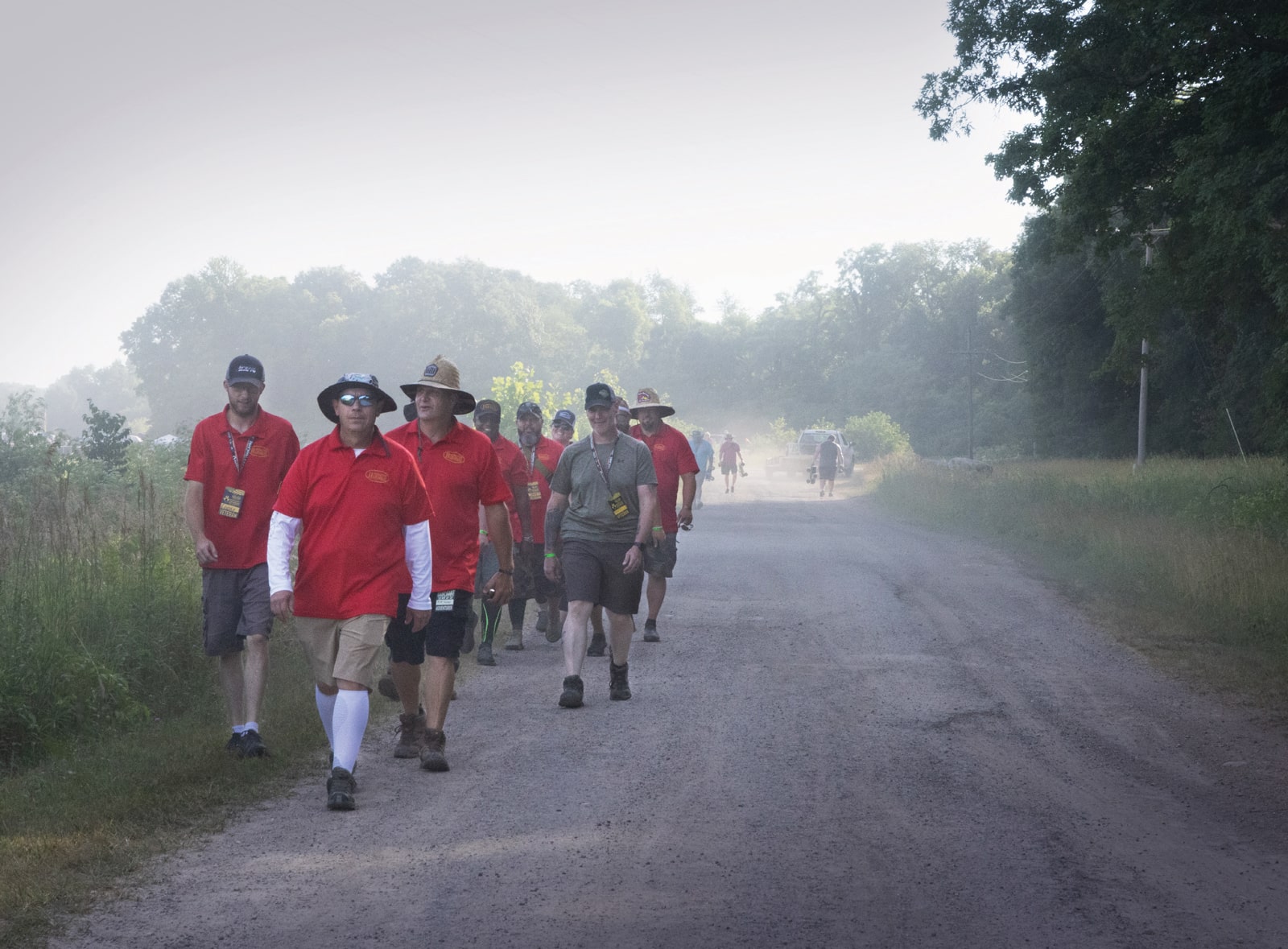 "It's a really good decompression tool," said John Winebrenner, Operations 11 Charlie member. "You know, like just the challenges on the trails that you see. For me personally, it lets me focus on just one thing. And rather than worrying about any, any other things that are going through my mind."
"THIS HOBBY IS ALL ABOUT POSITIVITY."
Operation 11 Charlie is eager to keep growing to reach out to more veterans and their families in need. With the help of the RC community, he looks forward to working "to change, save and support lives" long into the future. "This hobby is all about positivity," he says.
"It's a really good decompression tool."
"I've already started sharing this knowledge with other veterans," said Winebrenner. "It's a really good community, and I think it's something that other veterans would enjoy."
Another Operation 11 Charlie member, Roger Hickman, echoed these sentiments, "We invite our veterans to come out and give us a try and, and see how our brotherhood and sisterhood and family bond is because this is a remarkable organization and we have a lot of support, and we thank all of our sponsors."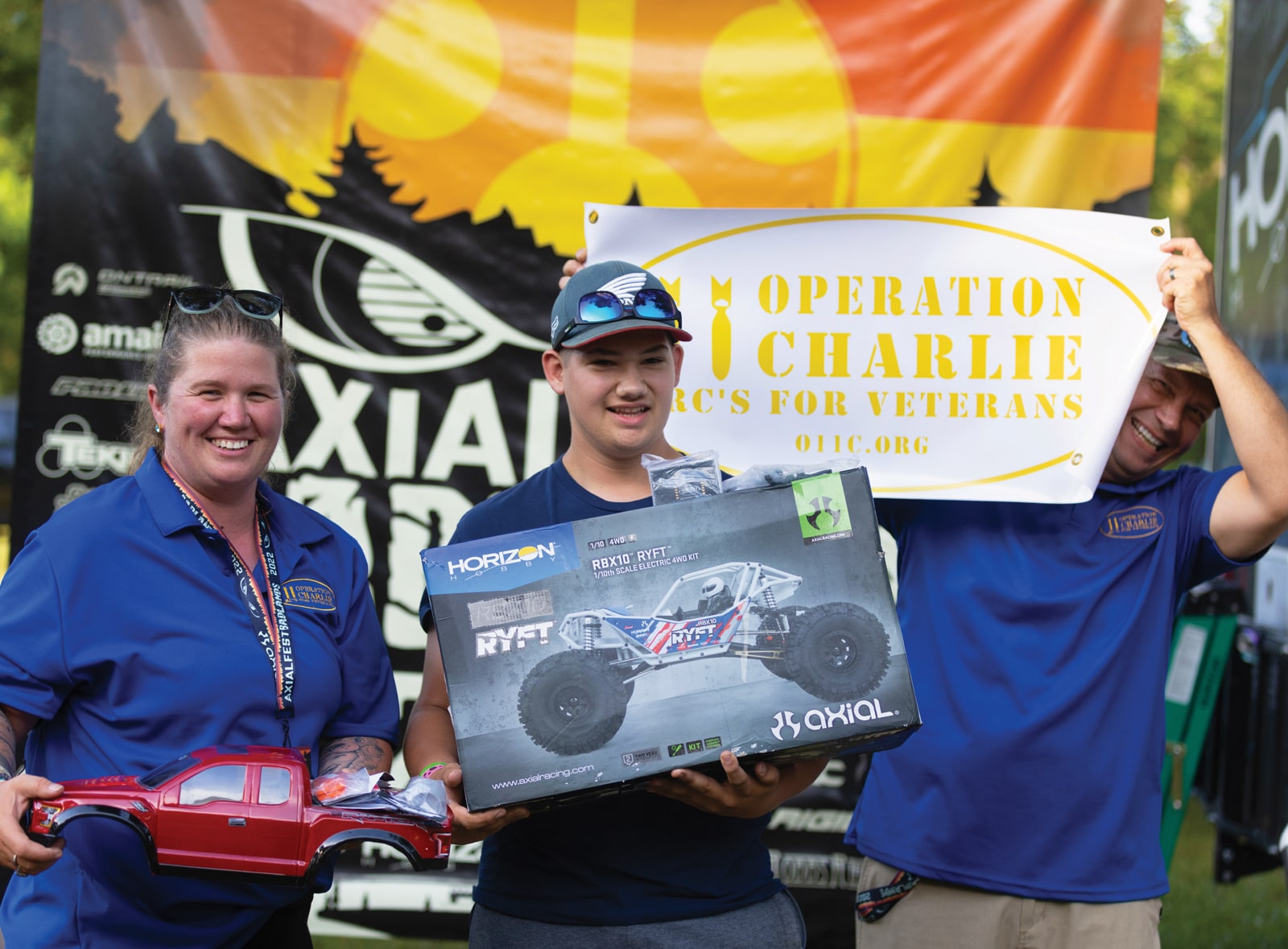 Operation 11 Charlie welcomes donations of models, parts, and monetary gifts to further its mission. Veterans receive 100% of all contributions made to the group. If you would like to help or are interested in learning more about their work, you can contact Operation 11 Charlie at any of the following:
Facebook: Join at "Operation 11 Charlie Inc"
Website: 11Charlie.com
Email: operation11charlie@gmail.com
You'll find additional contact information on the Facebook page and a "Go Fund Me" link on the web page. If you'd like to hear members discuss their work and hobby, Operation 11 Charlie has a Zoom chat every Monday night, streamed live on YouTube. Past talks are available for viewing on the Operation 11 Charlie YouTube Channel.