Typhoon H+ with Backpack and RealSense

Typhoon H+ with Backpack and RealSense
Product Details

Capture breathtaking imagery with confidence
Meet the second generation of Typhoon H - a hexacopter even more powerful than before. Creatives will benefit from a new one-inch sensor camera capable of 4K/60fps video and 20-megapixel stills. An all-new, larger, quieter six-rotor airframe provides stability in winds in excess of 30mph. Other drones force you to choose between image quality or flight stability, but the Typhoon H Plus gives you both.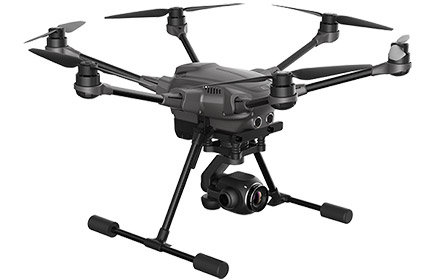 The precision of one inch
Capable of high resolution 20 megapixel stills and 4K video at 60fps, the C23 one-inch sensor camera allows users to capture imagery in captivating detail. Boasting an improved low-light performance from previous models, the upgraded camera features larger aperture optics and an extended ISO range. The sensor provides exceptional dynamic range and improved signal-to-noise ratio. The camera is integrated with a 3-axis gimbal capable of continuous rotation for 360° image capture.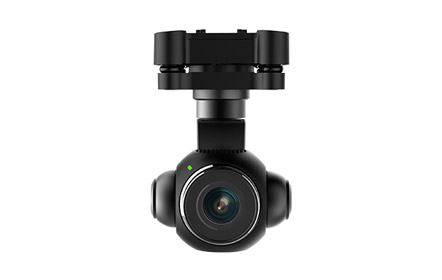 The Power of Six
When it comes to stable flight, six is better than four. Six rotors allow unparalleled safety and stability in the aircraft. The design allows you to reliably capture ultra-stable footage in winds exceeding 30mph. Despite two additional rotors, the Typhoon H Plus is one of the quietest drones in its class, with a 40% reduction in noise from previous models. In the event of motor failure, the six rotor design enables the Typhoon H Plus to remain in flight with only five motors and land safely.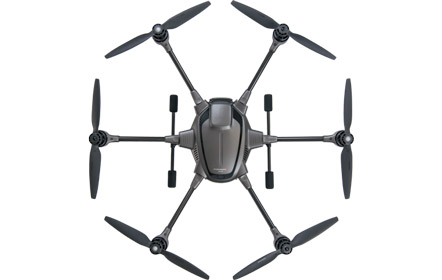 Smart controller with built-in screen
No need to tie up your smart device while flying. The ST16S Ground Station is an integrated transmitter, receiver and Android platform that gives you full control over Typhoon H Plus, allowing you to easily program autonomous flight and capture stunning photos and videos. The large 7-inch integrated screen displays real-time footage of your flight, eliminating the need for an external device. Adjust manual camera settings, access flight telemetry and browse the internet all from the smart controller.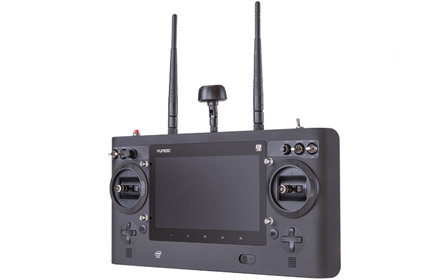 The drone that knows its way around
Capable of detecting obstacles and intelligently navigating around them, Typhoon H with Intel® RealSense™ Technology gives you the freedom to explore new creative options. The sophisticated collision avoidance system utilizes Intel's RealSense R200 camera with Intel Atom™ to build a 3D model of the world while the drone is in flight. Intel RealSense intergrates seamlessly with Follow Me mode to avoid objects while filming in any direction.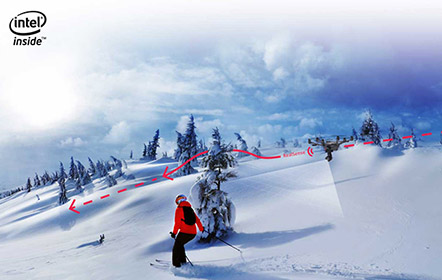 Specifications
Weight: 1645 G (Without Camera) / 1995 G (With C23)
Diagonal Length (Without Propellers): 520 Mm
Flight Time: Up To 28 Min (With C23)
Maximum Rate Of Ascent: 9Mph
Maximum Rate Of Descent: 5 Mph
Maximum Flight Speed: 30Mph
Maximum Flying Altitude: 1640Ft (Note: Faa Regulation Is 400Ft)
Motors: 730Kv
Battery: 4S 5250Mah Lipo
Charger: Sc4000-4H
Operating Temperature: 0°C - 40°C