SRS4220 DSMR AVC Surface Rx

SRS4220 DSMR AVC Surface Rx
This item is no longer available. Updated or related products shown below:
SRS6000 6-Channel DSMR AVC Surface Receiver
SPMSRS6000
View Alternate Product Details
Product Details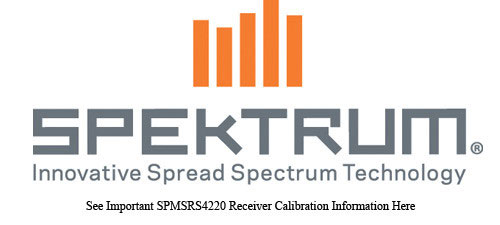 Key Features
Receiver features patented (U.S. Pat.No. 9,320,977) A.V.C. (Active Vehicle Control) Technology
4-Channel DSMR receiver with Patented AVC technology in a single, lightweight unit
Fully adjustable - set the precise amount of stability you want on the fly
Works with any RC car, truck, or buggy
No complex setup required - just install, bind, and calibrate
Compatible with all DSMR and DSM2™ surface transmitters
Now with steering priority when used with the DX2e transmitter
Reliakote™ waterproof coating on the electronics
FOR USE WITH DIGITAL SERVOS ONLY
Waterproof
1-Year Limited Warranty
Overview
Now get stability control for ANY vehicle in your collection! You can have the stability control of AVC™ (Active Vehicle Control™) technology in any vehicle just by adding the SRS4220 receiver and binding it to an AVC compatible transmitter. AVC technology creates a more enjoyable driving experience by managing the vehicle's driving characteristics and attitude. This translates into more control for you and a more manageable vehicle in all driving environments.
Product Support Videos
Product Specifications
| | |
| --- | --- |
| Antenna Length | 8.27 in (210mm) coaxial |
| Band | 2.4GHz |
| Channels | 2 with AVC active (4 with AVC disabled) |
| Failsafe | Yes |
| Input Voltage | 3.5-9.6V |
| Range | Full |