Jason67005
5.0 star rating
What a BLAST!
Review by Jason67005 on 20 Apr 2020
review stating What a BLAST!
This is a beautiful airplane. Details are awesome. The bright red really stands out. Truly an iconic airplane.

The plane flys super stable on safe. Off safe its an aerobatic beast!. The maiden flight was surprisingly smooth and very little trim was

I am using a DX6E controller and eflite 2200mah 4s battery.

Pros: Everything

Cons: Pins in the wings. (But totally worth the hassle once its completed and in the air. All of forgiven.)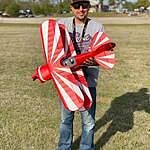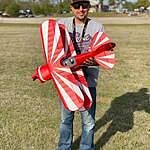 On Pitts S-1S 850mm BNF Basic with AS3X and SAFE Select
Aerobatics V.
5.0 star rating
Excellent Pitts!
Review by Aerobatics V. on 23 Nov 2019
review stating Excellent Pitts!
I don't have enough good things to say about this Pitts! To start with, the scale lines are spot on! It looks just like it's full scale brother sitting in the hangar. The paint and finish on the foam is excellent as well.

This Pitts can come in for a very stable and controlled landing while still being fierce in the aerobatic box! I have flown mine on windier days with no issues.

The cons are as follows
-top wing and "I" struts are a bit tricky to install
-wish it had more decals

That being said I plan to buy a second one because I like this one so dang much. The little UMX Pitts is an excellent flier as well!

I would love to see Horizon put out a bigger Pitts and more classic designs.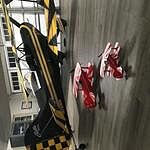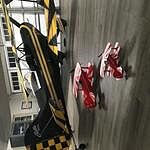 On Pitts S-1S 850mm BNF Basic with AS3X and SAFE Select
Daytona6000
5.0 star rating
Very Happy with this Plane
Review by Daytona6000 on 14 Jul 2019
review stating Very Happy with this Plane
Overall, as others have mentioned, this is a great plane. I am very impressed with how stable the plane flies, despite it being a Pitts. You can off course throw it around like crazy, but then just cruise around too without the pucker factor. A 4S battery is best for speed and performance. I prefer using a 2200mAh 4S battery for performance and weight factor. As others have mentioned, putting those pins in the wing struts requires lots of patients. Walk away from it when you become frustrated trying to them in, and come back and try again. Eventually they will go in. Only concern I have with the plane is the esc. After two flights of flying this Pitts on a couple of 2600 30C 3S batteries I felt the esc for the heck of it. It was very hot, almost to the point that I wasn't able to keep my fingers on it. That was a bit concerning since I had just been running the plane on 3S batteries and not the usual 4S batteries that I fly it with. I will most likely bump the esc up to a 50amp or higher to be on the safe side. One final note, it's a great looking plane, but I couldn't stand seeing it in the flat red coat. I got some water based clear gloss Polycrylic Minwax and brushed on two coats of it. Now she's a real beauty!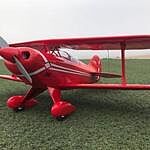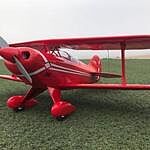 On Pitts S-1S 850mm BNF Basic with AS3X and SAFE Select
Firesmoke
5.0 star rating
BEAUTIFUL PLANE
Review by Firesmoke on 5 Nov 2019
review stating BEAUTIFUL PLANE
I just received my new Pitts 850mm BNF. I ordered it on Thursday evening & it was here on that following Saturday. That is super fast shipping. The box was in good shape, opened it to the actual airplane box & it was in good shape as well. Opening the box the plane was packed very well, removed it from the box & not a mark or dent on it nowhere. The instructions were easy to follow but the hardest part was putting the pins in the wing struts. That took some work to get those to go in all the way. I haven't got to fly it yet due to the weather here in Indiana in November but I still would highly recommend this plane to anyone. I'll be able to tell you more after the flight. I did add a little touch of my own to the prop.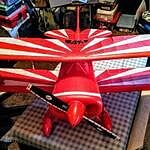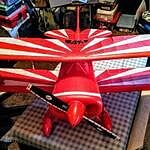 On Pitts S-1S 850mm BNF Basic with AS3X and SAFE Select
Very sporty and quick on 4s !
Review by Hemidoo on 22 Oct 2018
review stating Very sporty and quick on 4s !
I pre ordered this Pitt as soon as I saw it offered , it's the size I was looking for with the cooler weather coming soon here in Vermont . With the local club field closing down for the winter I'll be flying from parking lots and parks so the 850mm was a easy size to cart around. . For the price I got way more than I was even hoping for ! Foam quality and paint are awesome ... Yeah the decals like others have reported have a few bubbles but in my opinion are totally fine and are nice and thick and have good color . Easy assembly and set up with very tight fitting pins and clips holding the wings . the only glue needed is on the horizontal tail . As far as CG it doesn't seem to fussy I've used 1800 mah 4s 2200mah 4s 2200 mah 3s . I like my 1800mah 4s about 1cm back on the battery tray the best so far .
I'd have to say if you have decent flying skills this Pitt will handle just about anything your willing to try ! I suppose a beginner in Safe mode could keep from crashing it ..but I would have to recommend having experience with fast quick handling planes low wings first .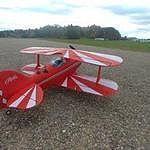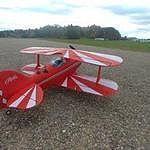 On Pitts S-1S 850mm BNF Basic with AS3X and SAFE Select