AMA 3-Month Trial Membership
Item No.
Horizon Hobby -
HHDAMA3MO1

AMA 3-Month Trial Membership
Item No.
Horizon Hobby -
HHDAMA3MO1
AMA 3-Month Trial Membership
Item No.
Horizon Hobby -
HHDAMA3MO1
Earn
points on this item
ⓘ
Product Details
Learn to fly with your own RC flight Coach
Anyone just starting out in the radio-control model airplane hobby is bound to have questions — and maybe a little anxiety about sending a new model into the sky for the first time. An experienced coach knows exactly how to put someone just starting out at ease. Horizon Hobby Flight School, in partnership with the AMA (Academy of Model Aeronautics), is here to connect eager newcomers with experienced RC coaches.
IN PARTNERSHIP WITH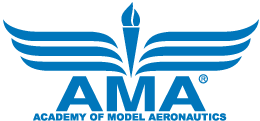 AMA 3-month Trial Membership Benefits
With this 3-Month trial AMA membership you get all the benefits of full AMA membership (except voting privileges and low-cost commercial insurance). No annual commitment.
$2,500,000 personal liability insurance coverage
$25,000 Medical Coverage – AD&D Policy ($10,000 Death Benefit)
$1,000 Fire, Theft, and Vandalism coverage
Model Aviation monthly magazine
Ability to fly at thousands of AMA chartered club sites, with appropriate club membership (not included.)
Fly aircraft with internal combustion engines
Fly aircraft heavier than 2lbs
Fly aircraft faster than 60mph
Competition privileges
Free admission to the National Model Aviation Museum.
Access to members only-features online at modelaircraft.org
In addition to your membership, you unlock a free Flight School session* with a certified coach who will help you learn the ropes of flying an RC airplane from Horizon Hobby. You'll learn the basics of how a model airplane works, how to take off, how to control your plane in flight, and how to land. Our coaches love helping newcomers learn how to fly.
*When purchasing your AMA trial membership online from horizonhobby.com, you will receive a registration code to unlock your free Flight School session via email. Please allow for 1-2 business days to receive your email.
RC Flight School Qualifying Trainer Airplanes
The trainer airplanes listed here qualify for use in RC Flight School. These trainers need minimal preparation to be flight ready. All include SAFE® (Sensor Assisted Flight Envelope) technology to help new pilots control their models.
Note: RC Flight School instruction requires you to bring a qualifying trainer airplane.