1/8 TALION 6S BLX 4WD Brushless Truggy RTR, Red Black

1/8 TALION 6S BLX 4WD Brushless Truggy RTR, Red Black
This item is no longer available. Updated or related products shown below:
1/8 TALION 6S BLX 4WD Brushless Sport Performance Truggy with Spektrum RTR, Red/Black
ARA106048
View Alternate Product Details
Product Details
Fully equipped and ready to bash!
Nothing can prepare you for the 70+ mph speeds you'll experience with the ultra-sleek, low-CG TALION 6S BLX! The redesigned front end is lower and sleeker, dramatically reducing drag while boosting top-end speeds. The updated suspension is optimized for on-road speed runs, yet it's equally at home going off-road. Electronics have been moved closer to the back of the vehicle for superior stability. When it comes to blistering speeds out of the box, there's nothing else like the TALION 6S BLX!
Aggressively designed low-profile body.
Low-profile dBoots Katar tires designed for ultimate bite.
Newly designed multi-element high-downforce wing.
New tire and wheel package is optimized for on-road speed runs as well as off-roading.
Lower shock towers allow low and sleek body shell for superior aerodynamics.
All-new shocks with 4 mm shafts complement the shock towers and boost durability.
Shares the battery tray, battery box and adjustable body mounts from the OUTCAST 6S.
New, larger radio box.
New low-profile wing mount.
Stronger front hubs.
Stiffer servo mount.
Stronger bulkheads.
Stronger front and rear chassis braces.
Two XT90 battery connectors.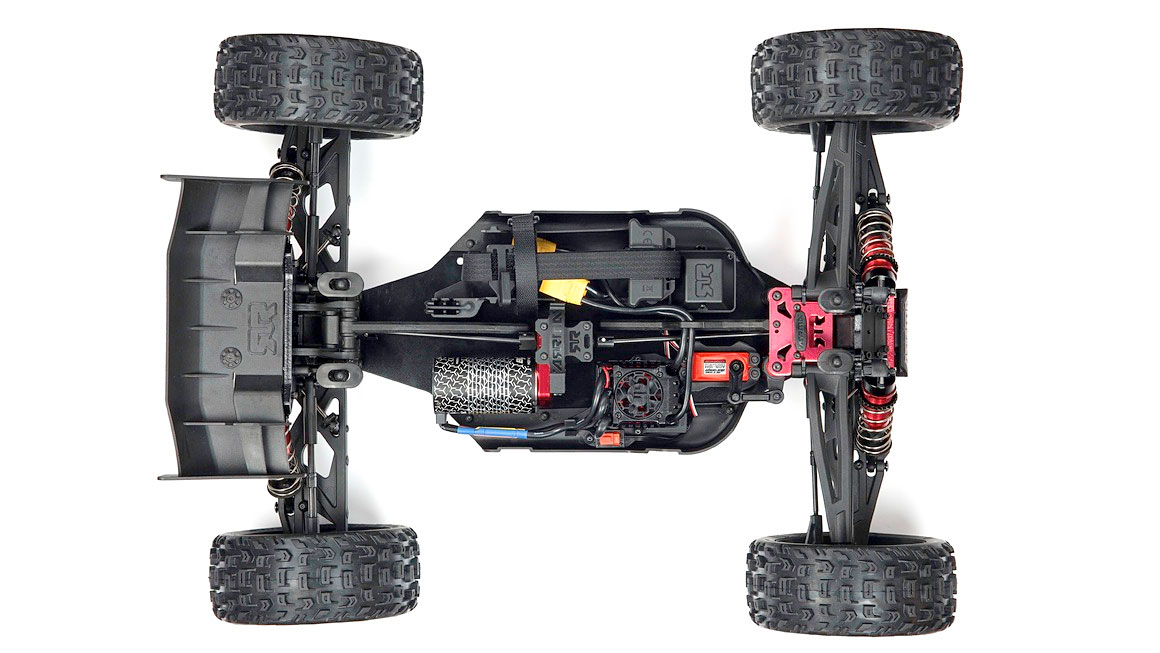 Optimized for speed. The weight distribution of the TALION 6S BLX has been engineered to provide stability at high speed, whilst still giving you a truck that is a real blast to drive.
The weight distribution is optimized through tweaks to the positioning of the electronics. To do this ARRMA have designed a new chassis plate and new chassis braces.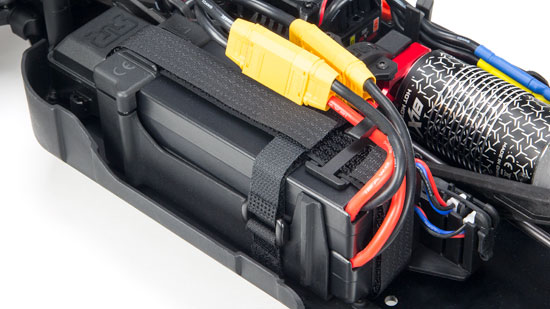 Secure battery mount system holds your batteries in TIGHT. Two hook-and-loop straps, fitted perpendicular to each other, provide a secure fit for your batteries. Secure fitting means batteries can be safely mounted side-by-side or one on top of the other.
The battery tray incorporates a balance plug stowage area. Battery balance plugs are held in place with a rubber strap, keeping them away from rotating parts.
Wire routing clips fit to the long hook-and-loop strap and keep battery to ESC wires away from rotating parts of the model. The front upper brace of the battery adjusts itself to the height of your battery packs.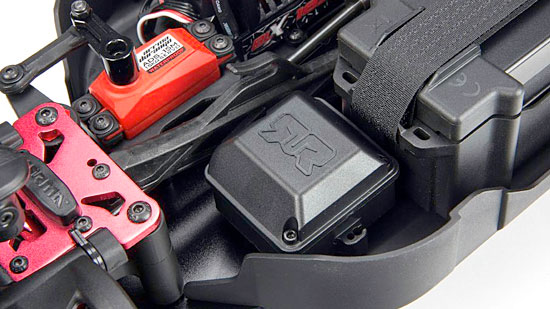 The TALION 6S BLX features an all-new radio box design. ESC and servo wires now pass through a foam seal that slides into the side of the radio box, meaning that these wires stay in place when the lid is removed.
There is a continuous rubber seal between the radio box base and the lid, protecting the receiver from the elements.
The radio box also has increased internal volume, allowing more room for fitment of aftermarket receivers.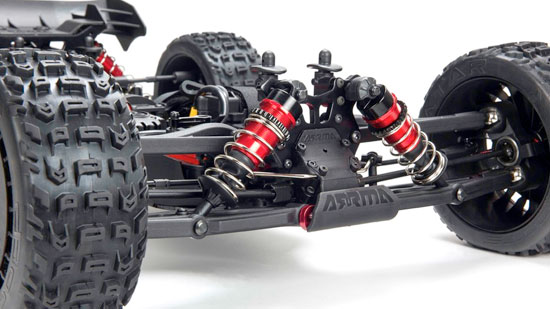 Soaking up a wide range of surfaces is made easy with the included red anodized adjustable shocks. Factory set to handle everything from fast speed runs to snow and mud chucking, no matter where you choose to bash, these high-quality units will keep you stable and in-control. The shocks are slightly shorter than the previous model and have been layed down, allowing the sleek body to be mounted as low as possible to optimize the aerodynamics.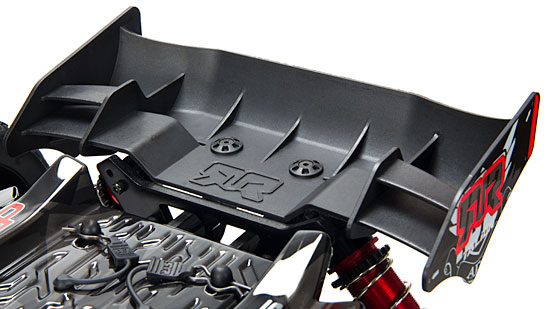 A new design rear wing provides the stability required to pilot the TALION 6S BLX at 70+mph speeds. A new low-profile wing mount puts the wing in just the right place.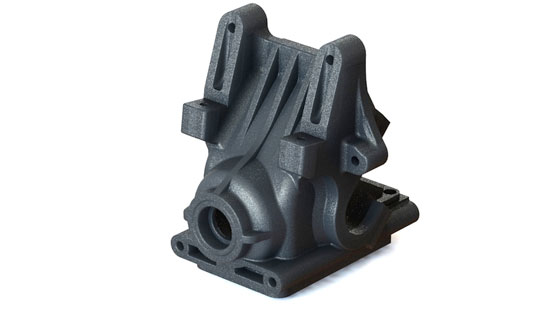 The gearboxes have been beefed up, strength has been strategically added in key areas for even more durability.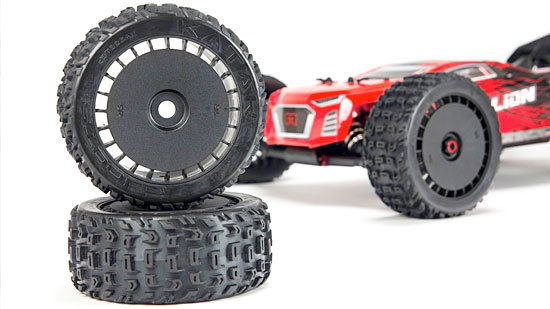 High quality dBoots KATAR 6S low-profile tires coupled with large-diameter aero wheels offer assured stability at 70+mph speeds on a multitude of surfaces.
The KATAR tread pattern is designed for ultimate forward traction, propelling the TALION 6S BLX to super-high speeds.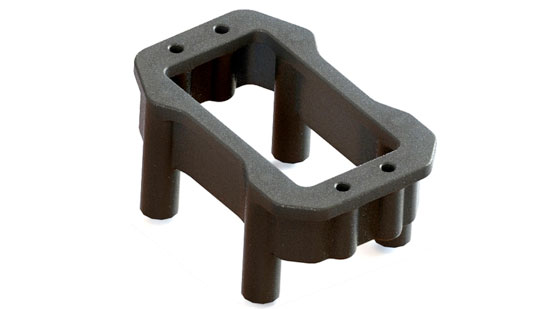 Material has been added to the servo mount to increase the stiffness in this area. This sharpens the steering feel when driving the vehicle.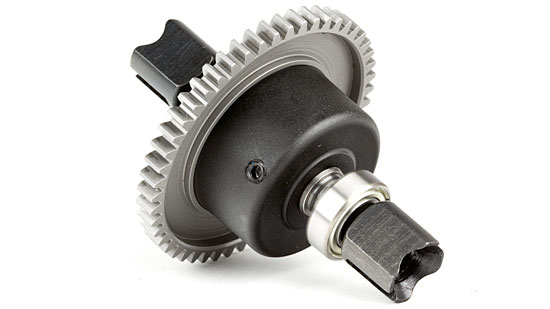 Equipped with three metal-geared differential units as standard, ARRMA understand the importance of durability and control. Easy-access front and rear diff units will allow you to carry-out maintenance in minutes. Less time wrenching, more time bashing.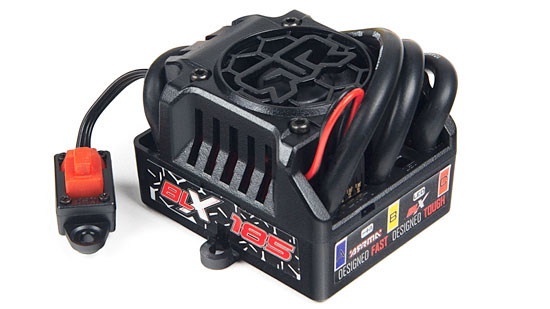 The included BLX185 150A waterproof ESC provides consistent power control and is 6S LiPo ready.
Fitted with super-reliable XT90 connectors and sporting a built-in cooling fan for reduced heat during intense driving action, the BLX185 ESC has over-voltage protection, and a two-stage LiPo cut off for added cell management.
The fitted 10AWG high-quality wires and 6V BEC unit are combined with a three mode throttle profile (FWD/REVERSE/BRAKE) to provide the ultimate driving experience.
Recommended battery specification: 5000mAh - 35C minimum - per battery pack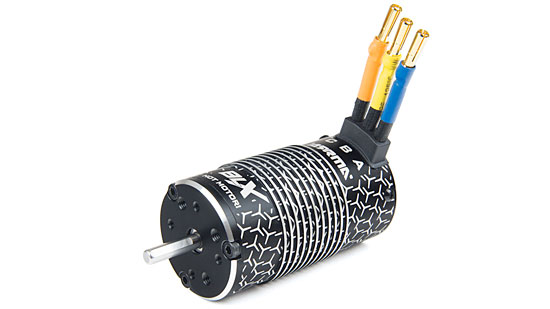 The BLX 2050kV brushless motor provides speed and torque and is perfectly balanced for use with our BLX185 ESC unit.
Gold bullet connectors provide fast and easy wire removal when you need to clean your vehicle.
The aluminum motor can provides increased heat dissipation from the finned body section.
A dual motor shaft flat section provides a safe and secure pinion gear fitting.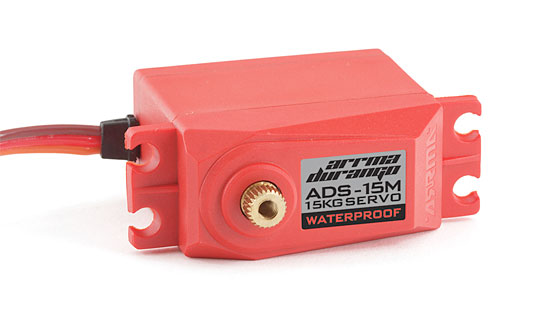 The ADS-15M steering servo benefits from metal gears and is fully waterproof.
To provide fast and consistent steering response, the ADS-15M has 208oz-inch (15kg-cm) of torque at 7.2v.
At 1.6 x 0.8 x 1.5" (41 x 20 x 38mm) in size, this high-power steering servo is compact and highly capable.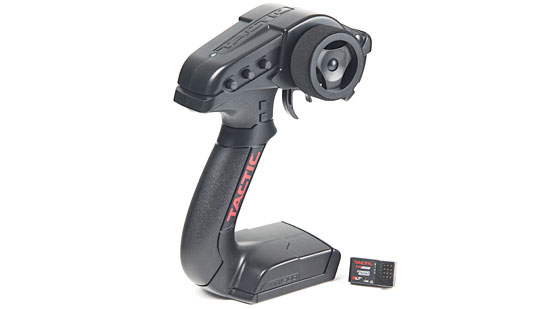 The TTX300 radio system will provide fast and consistent control for your ARRMA vehicle. Using 2.4Ghz technology, your ARRMA vehicle is controlled by a wheel and trigger style radio transmitter.
Ideal for new RC users and experienced bashing fans alike. Adjustable steering and throttle trim will allow you to easily tune your control experience to suit your individual needs.
Product Specifications
| | |
| --- | --- |
| Manufacturer # | AR106030 |
| Completion Level | Ready-To-Run |
| Drivetrain | 4WD |
| Power Type | Electric |
| Motor Size | 2050Kv |
| Motor Type | Brushless |
| Scale | 1/8 |
| Vehicle Type | Truggy |