Love it
Review by 6x6life on 28 Feb 2020
review stating Love it
So far have ran it a few hours no problems yet hopefully will stay that way.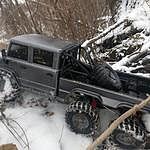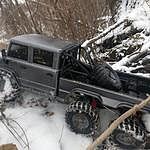 On 110 SCX10 II UMG10 6x6 Rock Crawler Brushed RTR
Glock97038
1.0 star rating
Untested great idea
Review by Glock97038 on 5 Nov 2019
review stating Untested great idea
Have not been able to drive through 1 battery charge. Center axle stripped instantly. Got a set of hardened steel gears and they stripped also. Got a second set and tried to shim as best as possible same result. If i hold on to middle tires and give it throttle it just grinds. Thought it was front originally so i bought whole new axial assembly. same problem. $70.00 on new assembly for front, 60.00 on first set of upgraded gears, $80.00 on second set of upgraded gears. Gave up after that just a money pit in the corner. got different brand of AMG 6X6 and no issues. Called Axial/Horizon send us pics. Bleh Bleh it is a known problem, i tossed the original crap no pics to send. Untested product. Garbage. Relying on brand loyalty to sell. I would like updated parts to FIX problem and some sort of compensation for money wasted on junk design.
On 110 SCX10 II UMG10 6x6 Rock Crawler Brushed RTR