Only $99.99!
Save BIG on the ARRMA GRANITE VOLTAGE RTR! Engineered for low-maintenance, trouble-free fun and includes everything needed to run!
Order Now
Gift Buying Guide
Find the best gift for the RC enthusiast in your life or treat yourself!

Everything Included In The Box
New to radio control or want an easy gift? Shop our Everything Included category for products that include everything needed to start driving or flying right out of the box!
Shop Now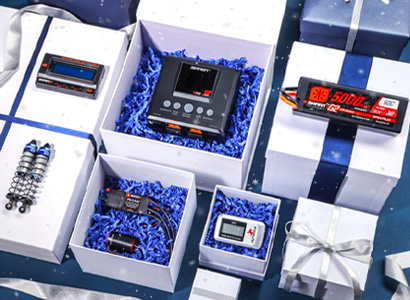 RC Gifts Under $150
Looking to impress with Gifts under $150? Shop these affordable radio control products and find something for everyone in the family.
SHOP NOW
RC Gifts Under $300
Deliver the best radio control gift this year with our favorite airplanes, cars, trucks and boats all under $300!
SHOP NOW
RC Gifts Under $600
Shop our most sought after radio control products sure to impress any hobbyist! Choose from top brands such as E-flite, Spektrum, Axial, and ARRMA all under $600!
SHOP NOW