RC Helicopters
Shop the best RC helicopters in the industry! Blade RC offers helicopters for all experience levels. We also offer a full line of RC helicopter parts, technology and accessories to compliment your passion for RC Flight.

Blade 330 S RTF Basic with SAFE
Take yourself to the next level with the Blade 330 S - a highly-tuned machine with innovative Smart and SAFE® technology.
Order Now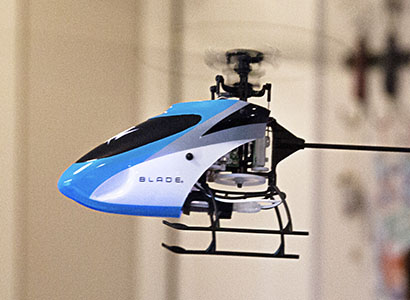 Blade Nano S3
Mastering maneuvers such as flips and inverted flight has never been easier.
Order Now
Blade 230 S Smart RTF Basic
Learn to fly collective pitch helicopters with the Blade 230 S Smart Ready-to-Fly Basic RC Helicopter.
Order Now
Blade 150 FX RTF
The Blade 150 FX is the perfect indoor and outdoor helicopter for beginner pilots ready to try single-rotor machines from coaxial helicopters and multirotor drones.
Order Now