Introducing a New Spektrum™ Technology

Spektrum Smart technology is about offering a higher connection to your hobby. It's a connection that puts you in complete control, makes you more aware and more confident about the capability of your equipment—all while making vital components of your model easier to use than ever. The combined result is a sense that will make you wish everything about your hobby was smarter.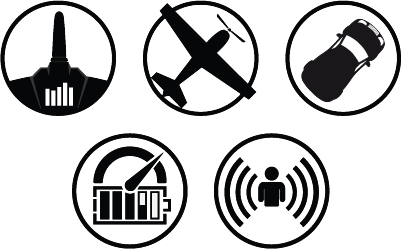 Smart
Batteries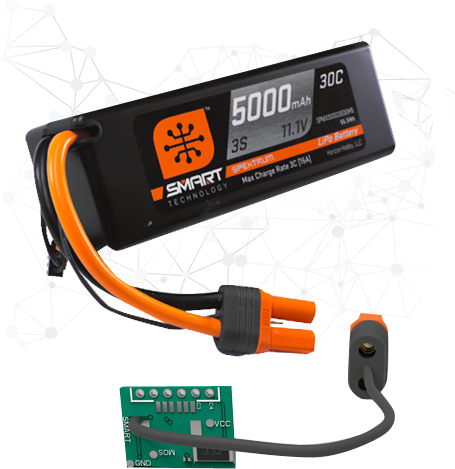 LiPo batteries with Spektrum Smart technology practically take care of themselves while storing unique data such as chemistry type, cycle count, charge rate, error log, and more, plus programming options to custom tailor the Smart LiPo battery to your needs. This innovative connection is made possible by an installed microchip on every battery, feeding the unique information through a data cable to the new IC3 and IC5 connectors.
New IC3 & IC5 Connectors
Every Smart LiPo battery is factory assembled with the next-generation IC3™ or IC5™ output connector that's conveniently compatible with older devices equipped with EC3™ and EC5™ connectors. You can use Smart Batteries with non-Smart systems, but only when connected to a Spektrum Smart device will all the benefits of Smart technology become obvious.

Smart
Chargers
Spektrum™ Smart S1200 DC Charger, 1x200W (SPMXC1000)
A compact and portable DC smart charger with 200W of output power that integrates Spektrum connectors and convenience for charging that's easier, safer, and smarter. Learn more
Spektrum™ Smart S2100 AC Charger, 2x100W (SPMXC1010)
The first portable shared 200W dual-output AC Smart Charger that integrates Spektrum connectors and convenience for charging that's easier, safer, and smarter. Learn more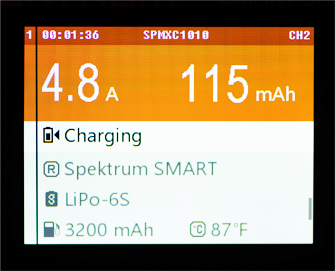 Smart
Checkers &amp Testers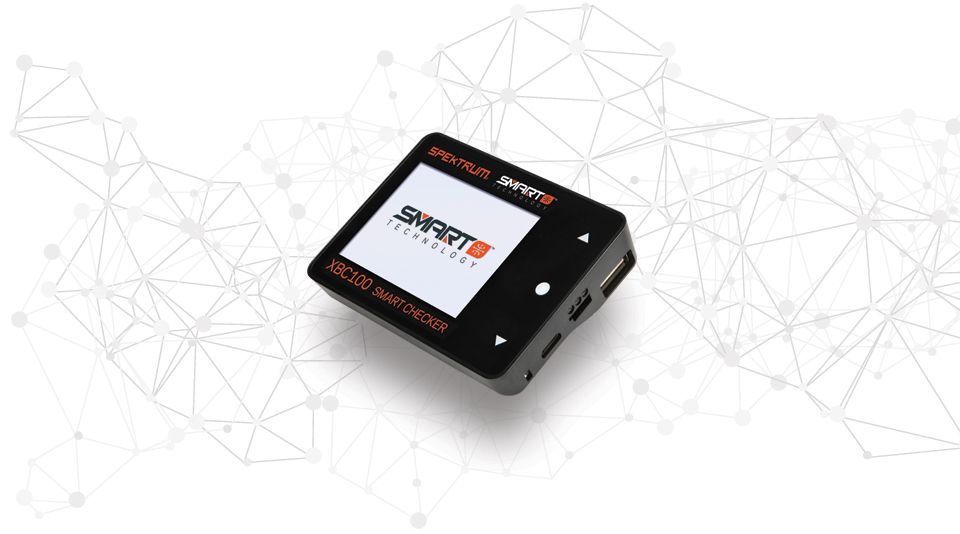 Spektrum™ XBC100 Smart Battery Checker & Servo Tester (SPMXBC100)
Smart battery checker, cell balancer, servo tester, and USB charger all in one intuitive package that's a must-have for every field kit. Learn more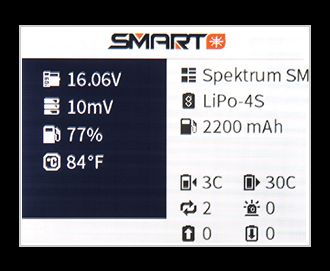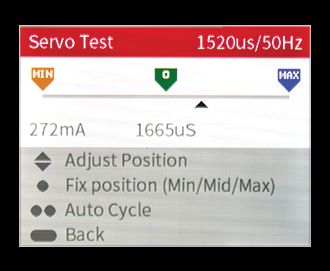 Smart
Power Supplies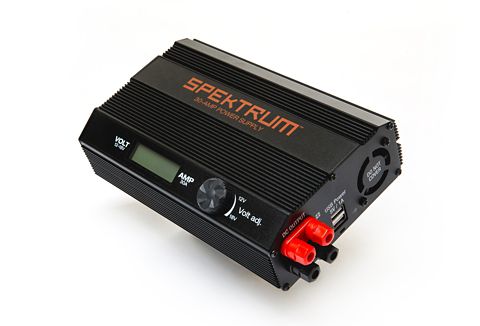 Spektrum™ Smart 30A Power Supply (SPMXC10201)
A robust and powerful switching DC power supply with 540W of adjustable power and Spektrum Smart technology that delivers efficient, quiet and long-lasting operation. Learn more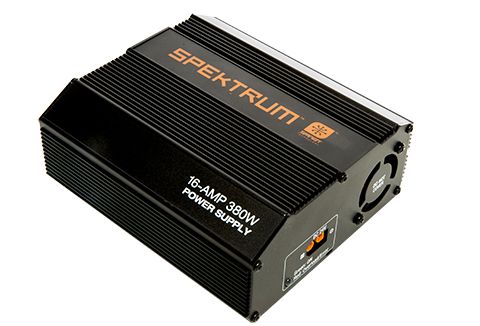 Spektrum™ Smart 16A Power Supply (SPMXC10202)
The Spektrum Smart 16A Power Supply features a robust 380 watt 24 volt output that converts universal AC current from a 100v to 240v wall outlet to 16A of clean DC current for your choice of charger. Learn more
Smart
Radios
Spektrum users are already a part of evolutionary Spektrum Smart technology, a smarter way to have RC fun that's just getting started. Here are some of the transmitters, receivers and accessories that use Smart Technology to redefine your radio control experience.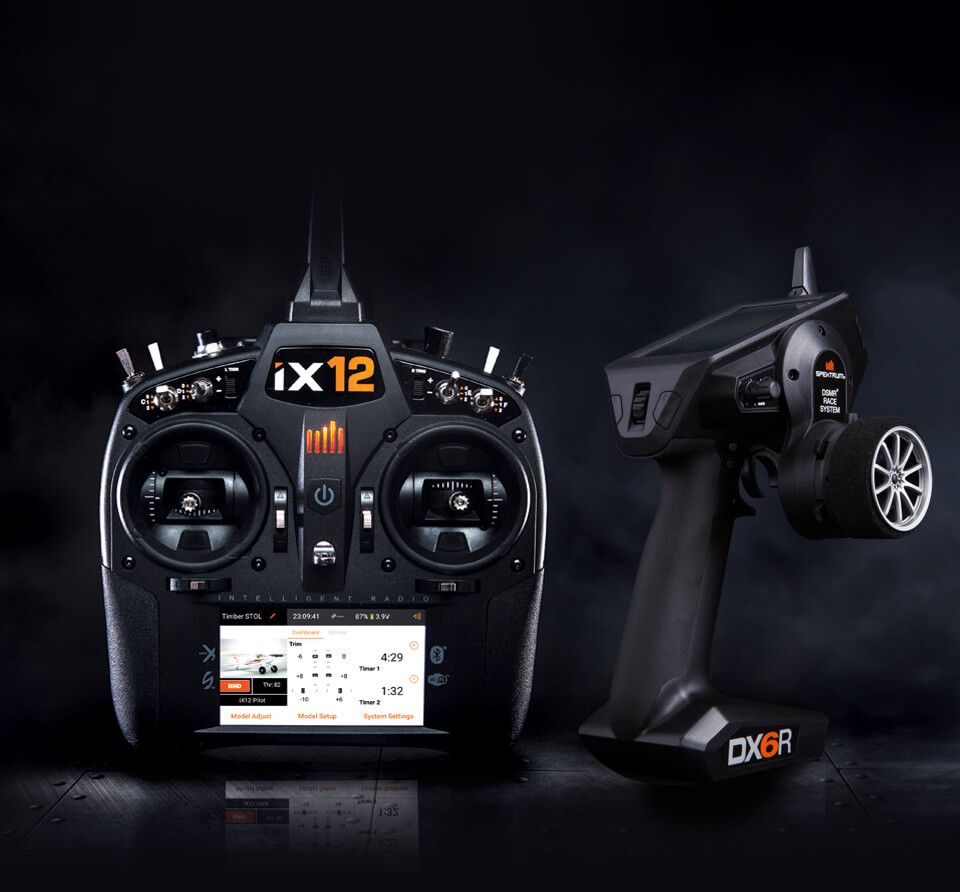 Smart Radios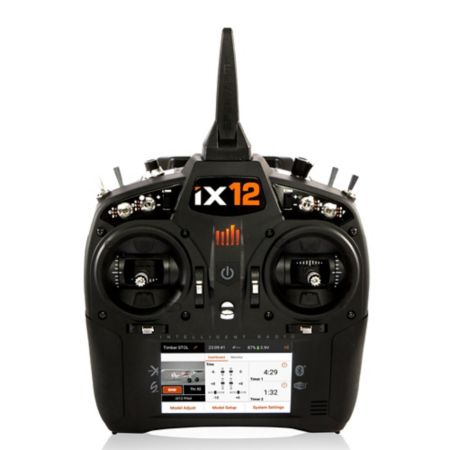 iX12 12-Channel DSMX® Transmitter Only (SPMR12000)
Spektrum iX12 12-Channel DSMX Transmitter with AR9030T (SPM12000)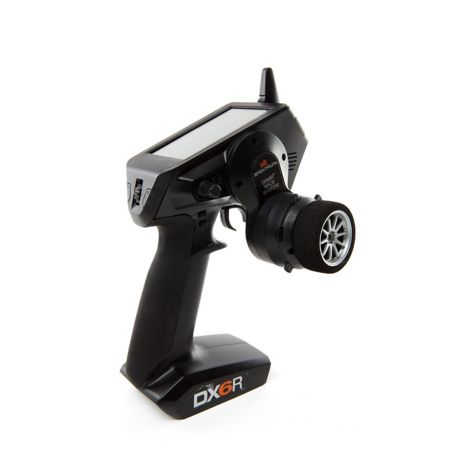 DX6R 6-Channel DSMR Android-Powered Transmitter
Radio System with WiFi/Bluetooth (SPM6410)
Tx Only with WiFi/Bluetooth (SPMR6410)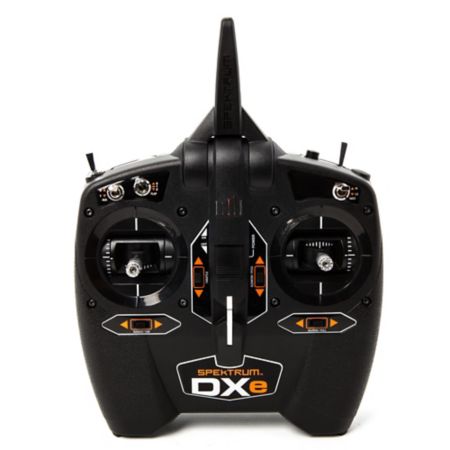 Spektrum DXe DSMX Transmitter with AR610 (SPM1000)
Spektrum DXe DSMX Transmitter Only (SPMR1000)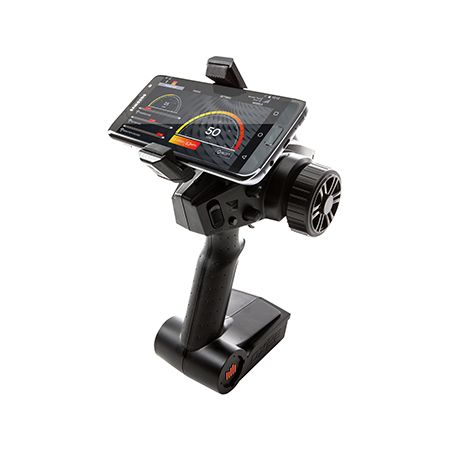 DX2E ACTIVE™ 2-Channel DSMR® Transmitter with SR310 (SPM2335)
Smart Phone Mount (SPM6745)
Bluetooth Module (SPM6741)
Speedometer Module (SPM6740)
Speedometer Bundle (SPM6743)
Dashboard Bundle (SPM6744)
Smart phone not included
See the full offering of Spektrum™ Smart Technology products and accessories