Getting Started with RC
Looking to break into the world of Radio Control (RC)? Learn about our selection of affordable RC products that RC enthusiasts of all levels can find success with.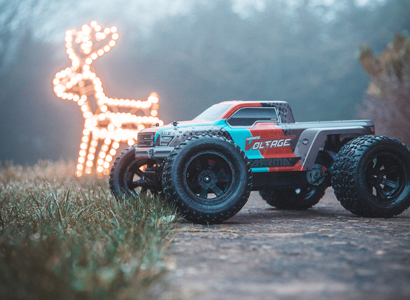 RC Cars & Trucks
RTR (Everything Included). Affordable Ready-to-Run RC vehicles that come with everything you need to get driving (some may require AA batteries for the transmitter).
Shop Now
RC Planes
Learn to Fly RC Planes. Begin your RC airplane pilot's journey here! What is an RC Trainer and which RC Trainer is right for you? Discover this and more at our Learn to Fly RC Planes landing page.
Shop Now
RC Helicopters
Skill Level 1 RC helicopters. Designed for beginner RC pilots to easily be able to progress their skills. Each heli features SAFE Technology with renowned self-leveling and bank angle limits.
Shop Now
Getting Started with RC
The best airplanes, helis, cars and trucks to start your RC journey with!
View More