productdetail
{"hasCompletionKit":false,"items":[{"salePrice":"4999","price":"6999","itemCatentryId":"10524569","quantity":"","bruisedBox":false,"itemPartNumber":"PRB8105","definingAttributes":{}}],"new":false,"productStatus":"2","youTube":[],"hasPartsList":false,"completionKitQuantity":"0","hasCompletionGuide":false,"productId":"10524568","productPartNumber":"PRB8105","productDetailUrl":"/products/marine-starting-system-32-PRB8105","isBuyable":"0","attributes":{"IntShipRestriction":"0","TariffCode":"9503.80","LENGTH":"10.1","Manual_Name_1":"Marine Starting System Manual","WIDTH":"2.5","HEIGHT":"2.4","Manual_1":"PRB_Marine_ESS.pdf","WEIGHT":"1.35","ProductClass":"1","CountryOrigin":"TW","warranty":"1-authorized-warranty-period-date-of-purchase"},"auxDescription":"","productBrand":"Pro Boat","productName":"Marine Starting System: .32","bazaarVoice":{"numberReviews":"0","rating":"0.0"},"discontinuedProductReplacementUrl":""}
Marine Starting System: .32
by Pro Boat (PRB8105)
This item is no longer available, however we may have replaced them with newer versions. Please follow the link below to see the related product.
Product Description
Key Features
High-quality Tiger Drive from Sullivan creates a 90-degree angle for easy starting
Adjustable drive unit for starting at an angle
Uses existing Dynamite® back plate and bearing
High-torque portable rotary starter powers up the engine with just the push of a button
Powered by a standard 7.2V battery pack (sold seperately)
Needed To Complete
7.2v Battery Pack (DYN1005)

Charger (DYN4005 or DYN4051)
Overview
You don't like having to tug on a recoil starter to get your nitro engine fired up, and now you don't have to. The Pro Boat Marine Engine Starting System makes starting your .32-sized engines a snap. And setting up your engine to accept the Marine Starting System couldn't be easier. The handheld starter is included along with all mounting hardware.
Detailed Information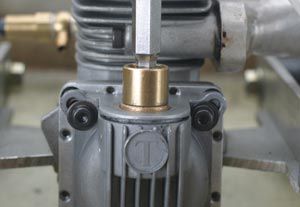 Strong, durable Sullivan Tiger Drive allows easy starting access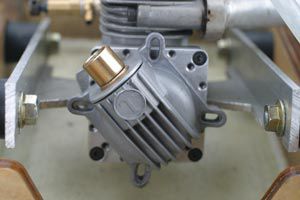 Adjustable drive unit for starting at an angle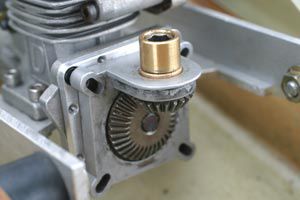 Hardened metal gear drive components offer long life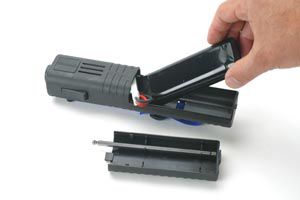 Powered by a standard 7.2V battery pack (sold separately)