If your DX5e was purchased after March 10th, 2010, with the Trainer Jack located on the back cover with Product Identification Codes (PIDs) HA001F and HA002F, please read the following advisory.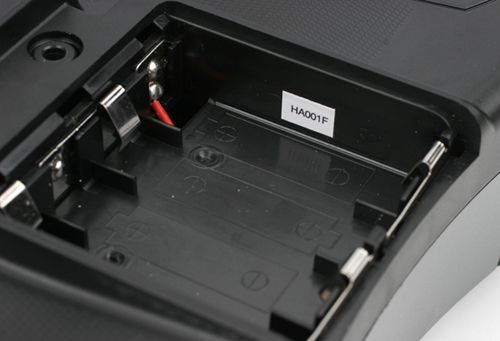 We have recently received reports of the DX5e transmitter's trainer jack not working properly when used with the Phoenix Professional Radio Control Flight Simulator or in buddy box applications. The Phoenix simulator does not recognize that the DX5e has been connected, and the DX5e does not work properly as a slave transmitter in a buddy box application when connected to a JR X9303, X9503 or 12X transmitter or when used as a master with a Spektrum DX7 transmitter. This only affects DX5e Transmitters with a TRAINER JACK located on the BACK of the Transmitter purchased after March 10, 2010.
To determine if your DX5e is affected by this service bulletin, remove the battery door and the batteries to locate the product identification number (PID). If your PID is HA001F or HA002F, your transmitter is affected and may need to come back to Horizon for inspection and rework.
Please Note: If your transmitter has one of these PIDs but you do not intend to use your radio with the Phoenix simulator or in a buddy box application with one of the JR or Spektrum radios previously mentioned, your radio will otherwise function properly and you may wish to refrain from sending it in for service.
Please complete the on-line request form
here
. For US and Canadian consumers, Horizon will pay for all ground shipping charges to and from our US service center. Customers outside the US and Canada should contact their retailer or local Spektrum distributor. Within Europe, please follow these links to our service centers in
England
or
Germany
. Australian consumers can follow this
link
. Any transmitters with PIDs other than HA001F or HA002F are not affected by this bulletin and do not need their trainer jacks inspected.
If you have any questions, please call our Product Support group at 1-877-504-0233.
We apologize for this inconvenience. Horizon assumes no risk for any consumer failing to act upon this service advisory.