We're here to help! Call 1-800-338-4639 Monday through Saturday 8am-7pm and Sunday 12pm-7pm CST.
Cars And Trucks
Electric Cars and Trucks
All the power without the fuel. Whether you are looking for your first RC vehicle, backyard basher, or next trophy getter; we have a vehicle for you.

Nitro Cars and Trucks
For when you have to have that smell of raw power, you go nitro.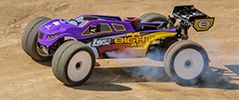 Gas Cars and Trucks
Here we have some of the biggest RC Cars & Trucks in the hobby.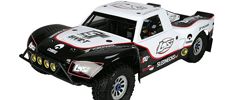 Car And Truck Parts
Tires and Wheels
Find the off-road, on-road and foam tires you need here, from street to monster truck.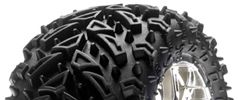 Car and Truck Bodies
Whether you are looking for a replacement body or in the mood to fully customize your own; we have what your looking for.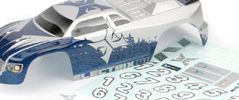 Car and Truck Parts
From bumper to bumper you'll find the replacement parts and hop-ups you need here.
Gears
The right combination can be the difference between winning and losing. Let us help you find the gear combination you need to win.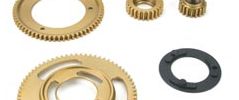 Track And Track Accessories
Boats
Electric Boats
With some of the hoteest electric Ready-to-Run boats in the hobby, we cover it all from brushed to brushless.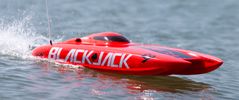 Sailboats
Gentle breezes, blues skies, and plenty of fun with these easy sailing Sailboats.

Boat Parts
Boat Parts
Here you'll find the quickest way to get replacement parts, upgrades, and hop-ups for your favorite boats.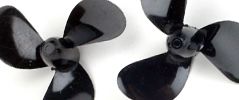 Surface Books And Videos
Surface Books and Videos
Enhance your understanding of this hobby by picking up some helpful tips, how to's, and complete guides from our collection of books and videos.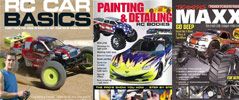 Surface Apparel
Surface Apparel
Show off your favorite brands while racing at the local track, bashing with friends, or simply just hanging out. From t-shirts to hats find your favorite branded gear here.